Metro Charette St-Chrysostome
Find another store
Store Details
Metro Charette St-Chrysostome
441 Rue Notre-Dame
Saint-Chrysostome , Quebec
J0S 1R0
Phone number: 450-826-3193
Fax number: 450-826-0600
How to Get There?
Opening Hours*
Monday

08:00 AM - 07:00 PM

Tuesday

08:00 AM - 07:00 PM

Wednesday

08:00 AM - 07:00 PM

Thursday

08:00 AM - 07:00 PM

Friday

08:00 AM - 07:00 PM

Saturday

08:00 AM - 06:00 PM

Sunday

08:00 AM - 06:00 PM
*Note: Opening hours (stores and pharmacies) may change during special occasions (holidays, public holidays).
Flyer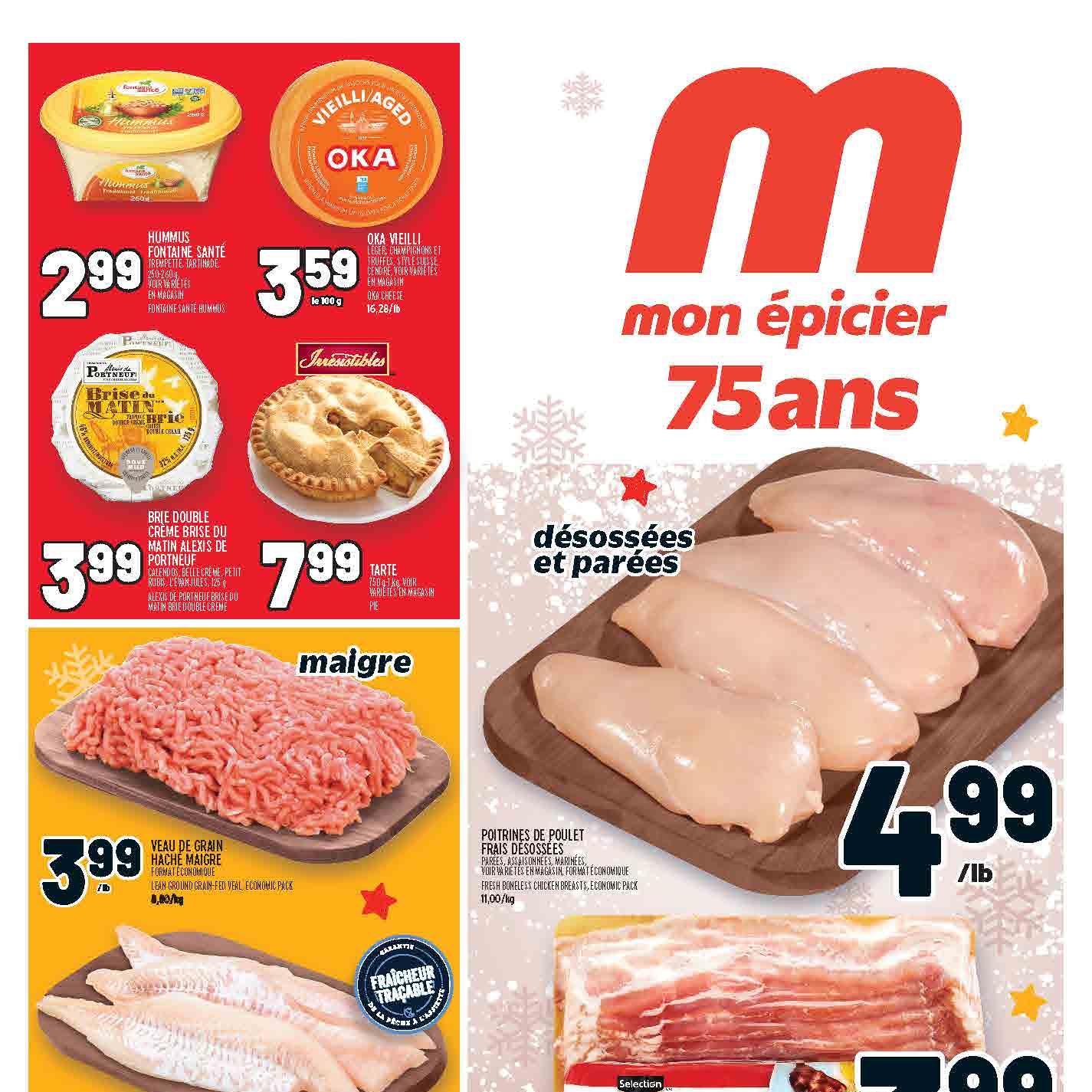 See flyer
Thu., Nov 24 - Wed., Nov 30
Store Services
Automobile

Charging station for electric car

Thru service

Bakery

Special Occasion Cakes

Butcher's counter

Full Service Meat Counter

Deli/Cheese

Party Planning & Catering

Delivery

Delivery service

Seniors' Delivery service

Delivery service with fee

Other

Dry Cleaner drop-off

Lottery ticket sales

Other Services

Organic and natural products section

Payment

Interac

Credit cards accepted – Visa, Master Card, American Express

Prepared dishes

Snacks/lunch

Ready to Heat meals / BBQ meals

Rental

Coffee maker rentals

Telephone orders

Telephone order service

Seniors' Telephone order service
Important
Online Grocery shopping is not available in Ontario.
If you choose a store in this area, you will lose the contents of your Cart.