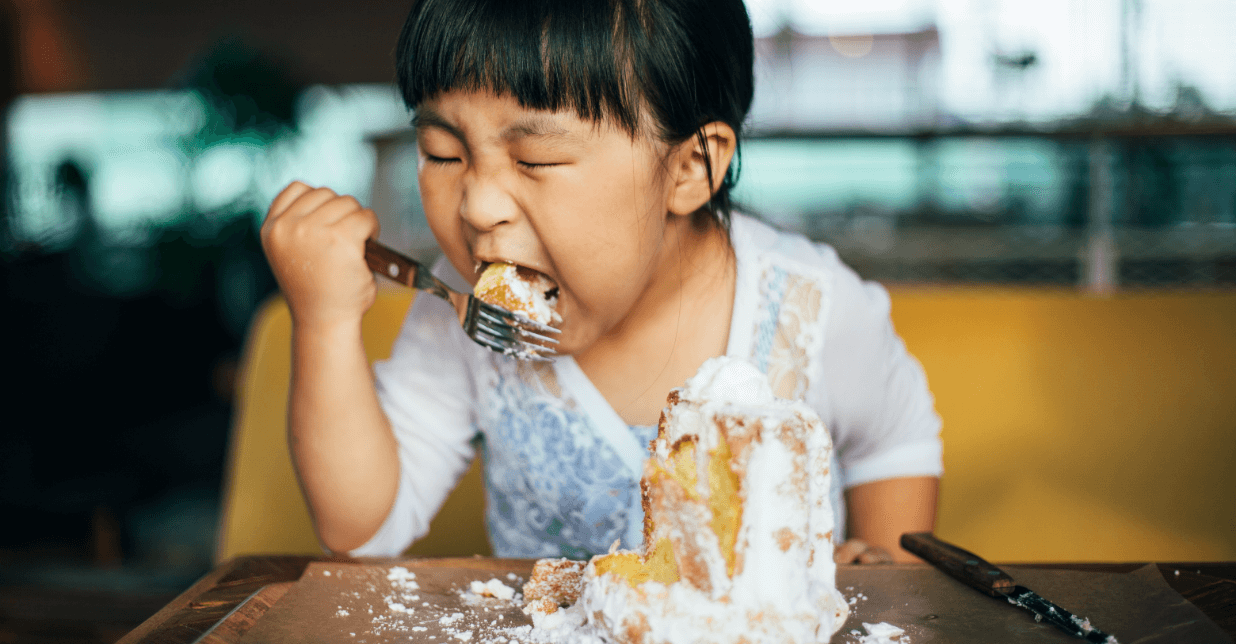 HOLIDAY
MODE ON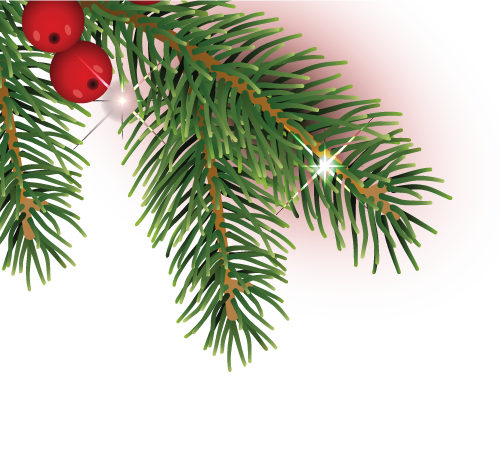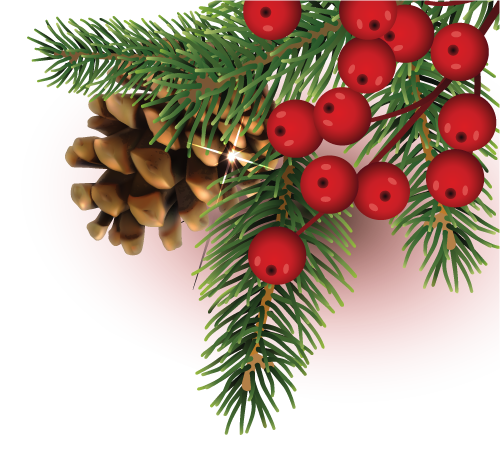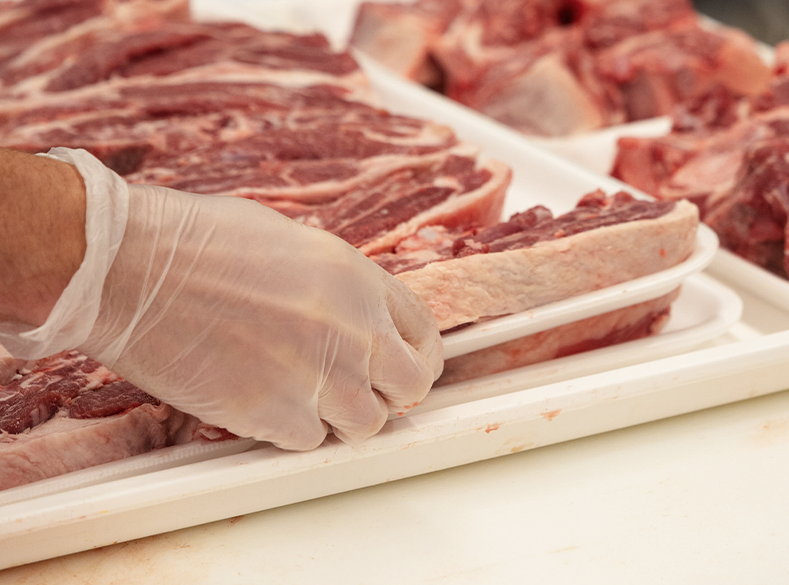 Planning your holiday feast? Visit our butcher in-store to browse our wide variety of quality meat and custom cuts.
At Metro, we never cut corners. We believe that buying high-quality meat should be easy, especially during the busy holiday season. Our in-store butcher's have got you covered with the best advice on prep and pairing, especially in these "high-steak" situations around the holidays.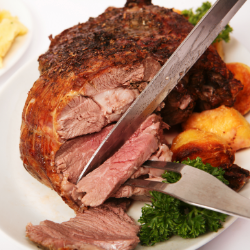 This year, do yourself a favour and opt for an Easy Carve Roast! With a lift-off-the-rack feature and a pop-up timer to tell you when it's ready, our butchers have made it super simple for you to cook at home.
How to make the perfect roast every time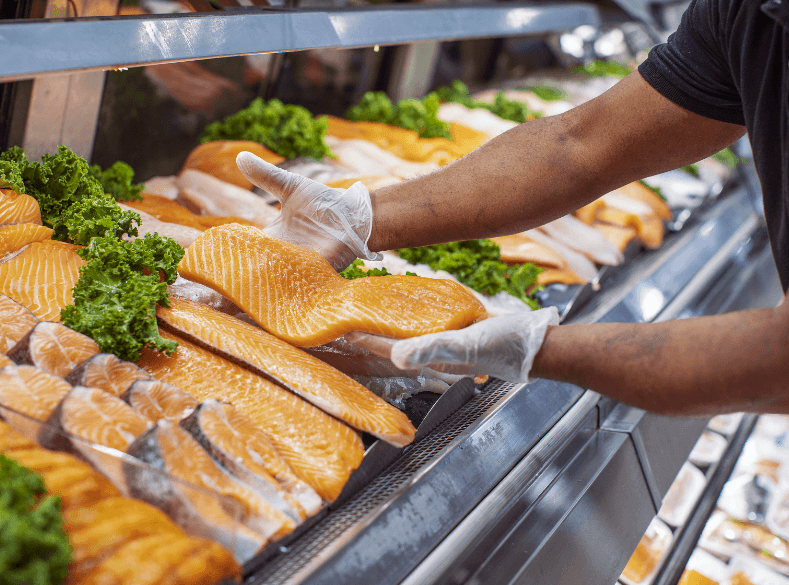 Serve up sustainable seafood at your next holiday gathering.
Did you know our seafood at Metro is fished from stocks with healthy populations and minimal impact on the environment? So, whether you're starting the night with a shrimp appetizer or finishing with buttery wild-caught Canadian lobsters, know that sustainable seafood is always in season. Plus, no need to go fishing for answers! Our knowledgeable team is the perfect resource for prep and pairing advice.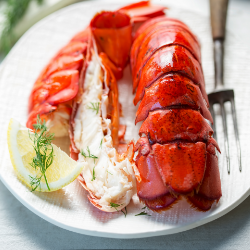 Did you know that boiled lobster shell can be turned into bisque? Carving a turkey is one thing, but shelling a lobster is a whole other beast. Here's a link to an infographic from our fishmonger that explains how to break it up and how to use the meat inside.
How to dissect a lobster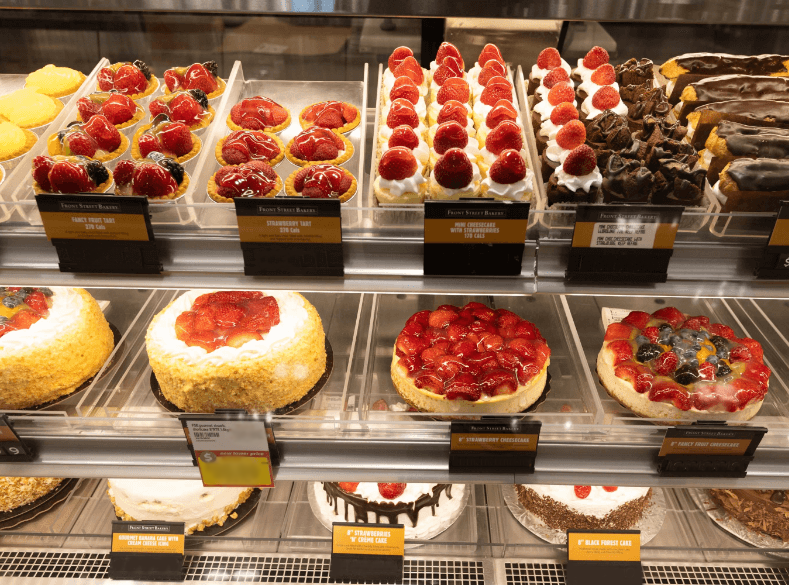 Indulge your sweet tooth without breaking a sweat. Pick up freshly baked holiday treats at Metro.
Holiday baking can be overwhelming, especially if you're short on time. With decadent desserts like Swiss Milk Chocolate Truffle Cake and fresh bread baked three times daily, Metro makes it easy for you to check off your to-do list.
To get you in the holiday spirit, we offer Gingerbread House kits for you to take home and decorate with friends and family. We know that less time in the kitchen, means more time creating memories with loved ones.
Maximize your cake servings! Whether you're cutting a piece of cake for your gran or for the 'gram, make sure your plating is picture-perfect with this simple slicing technique.
How to plate dessert like a pro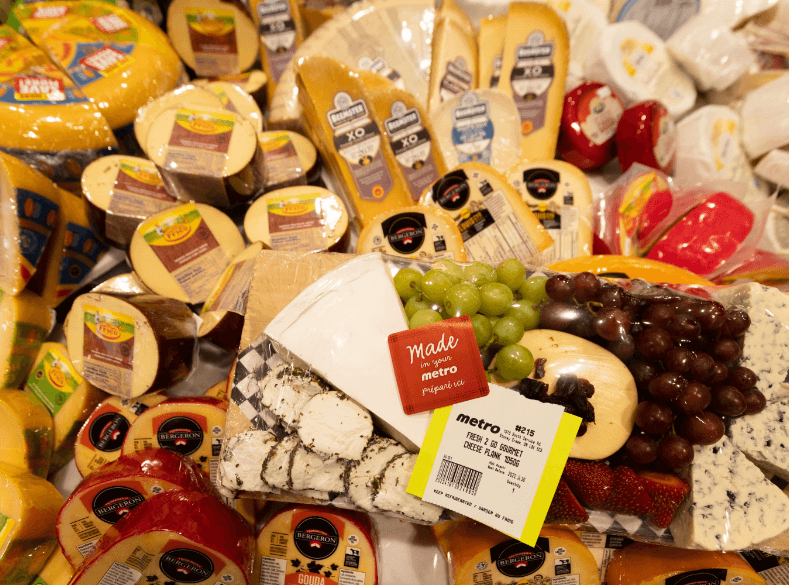 Metro is your one-stop shop for holiday entertaining.
You invite the guests; we'll handle the rest. Whether it's an ugly sweater party or a big get-together with ALL your extended family members, make holiday hosting stress-free with our Fresh 2 Go Catering. You can count on us to deliver high-quality platters, finger foods, and desserts that are sure to have something for everyone to enjoy.
Get ahead this season by pre-ordering for your next party so that you can focus on more important things… like curating the perfect playlist.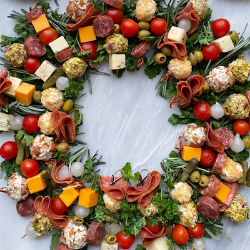 Elevate your charcuterie platter by turning it into an epic wreath centerpiece. With a few toothpicks, a large serving board, fresh herbs, and some creativity, you can create a stunning display for your guests to enjoy!
How to level-up pre-made holiday platters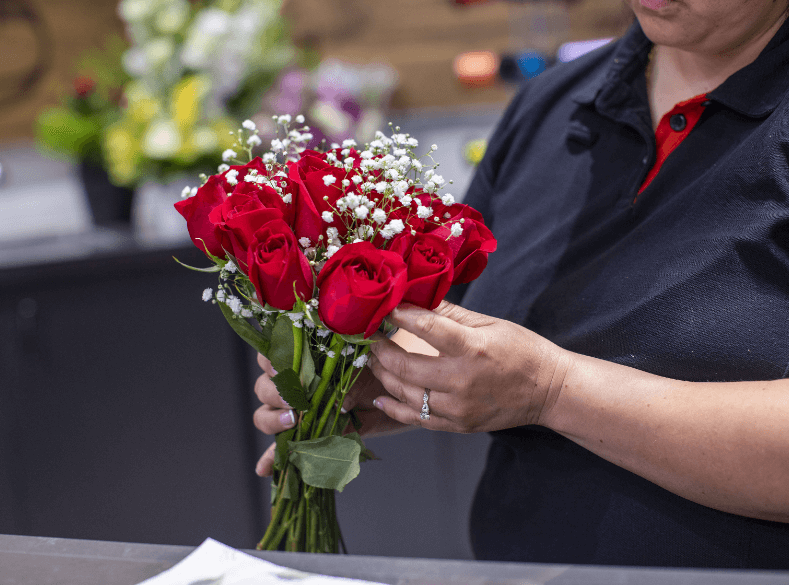 Deck the halls with fresh holiday arrangements designed in-store.
From evergreen wreaths, planters, and Elf trees to lush poinsettias and fresh blooms, we've got just what you need to decorate your home for the holidays. While grabbing groceries, you can pick up a pre-made arrangement or work one-on-one with a floral designer to create a special statement piece for your space.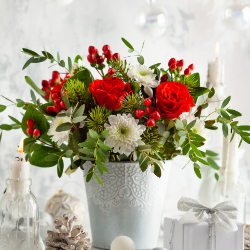 Turn your simple bouquet into a Insta-worthy centerpiece in a few easy steps:
1. Find a vase with a wide mouth and fill it with fresh water (+ plant food).
2. Create a grid pattern across the top of the vase with tape.
3. Pull off excess leaves on stems and start placing the flowers in the vase.
4. Start with a layer of greenery around the edges and build inwards, using the biggest blooms as focal points.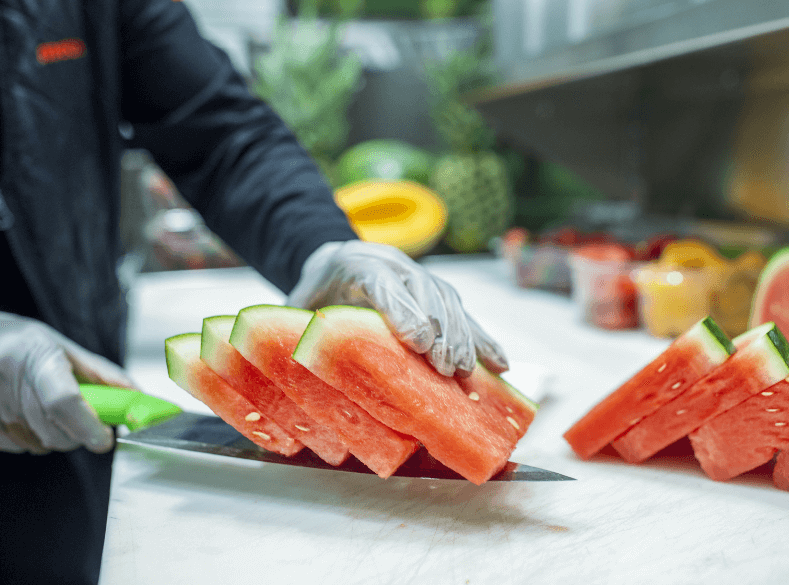 The best meals start with the best ingredients. Find the freshest produce for your holiday feast at Metro.
Quality produce is at the heart of all great gatherings - from raw grazing tables and savoury side dishes to dessert toppings and cocktail garnishes. They may not be the hero of the meal, but they sure are an essential piece of the holiday feast. That's why Metro is committed to always providing customers with the best fresh fruits and vegetables.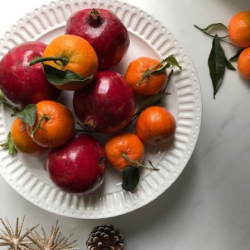 Use fresh produce as holiday decor! Stack seasonal pomegranates, clementines, pears, and persimmons in a harvest bowl to create a colourful display that won't go to waste.
Fresh decor ideas