Food, Wine and Beer Pairing
Everything is permitted when it comes to pairing beer with food

Don't hesitate to experiment with different kinds of beers and flavours to create your own pairings and recipes!
---
6 Tips From Our Chef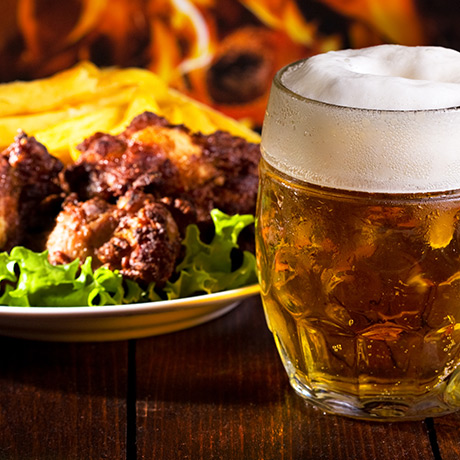 1Keep strength in mind
Dishes that are light are great with lighter beers. Meals that are rich in flavour require bolder beers.
2Keep the cooking method in mind
Poaching only adds a little flavour, while roasting, sautéing, frying, grilling, or smoking results in flavours that are much more intense – the more intense the flavour, the tastier the beer.
3Pay attention to sauces and garnishes
They can drastically change a dish's character – choose the most savoury elements and pick the right pairings.
4Emphasize harmony
Combine flavours or aromatic elements that have traits in common – for instance, English brown ales go well with cheddar.
5Think about contrasting elements
A rich malt beer can soften an intensely flavoured dish.
6Experiment with different beer based marinades
The beer's carbonation breaks down meat proteins and helps them become tender.
---
​
How to Host a Food & Beer Dinner Party
Offer a glass for each service and type of beer. Beer taster glasses are perfect for the occasion. Pour the beer at the start of the service, but not before it begins (like you would do for wine).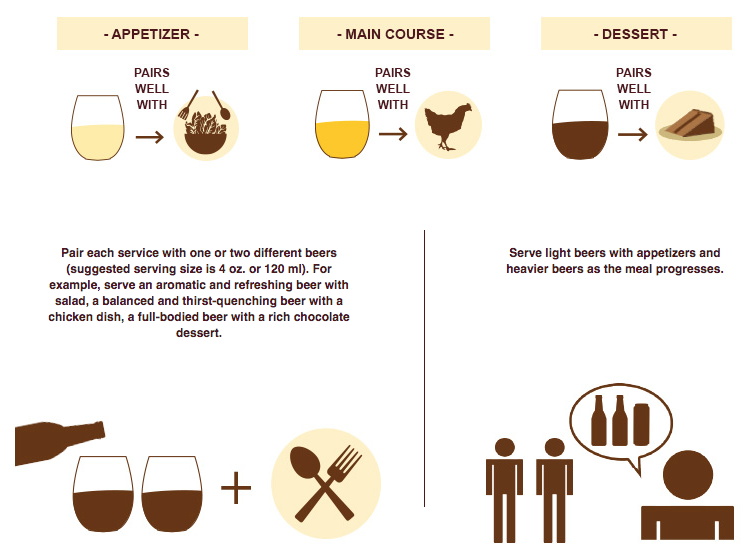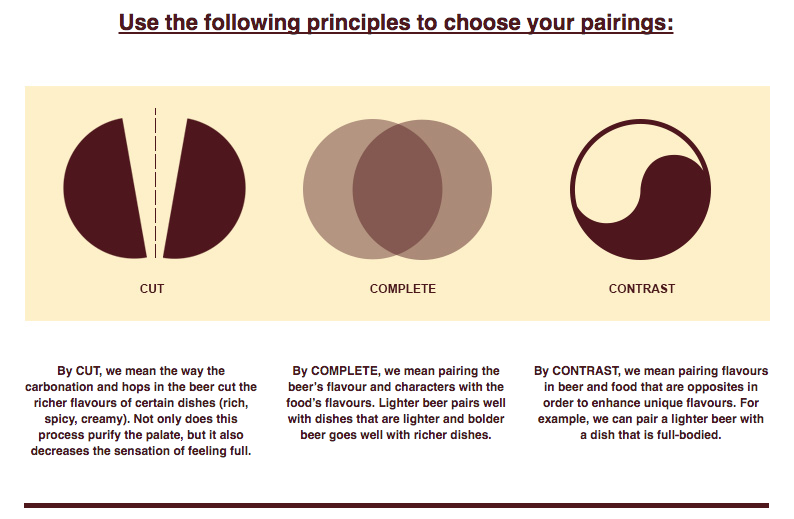 Beer recipes to try
---
​