Hockey Night Done Right

Add some culinary thrill to your next hockey night get-togethers with these elaborate menu ideas served by the Metro.ca team.
---
​
My Caterer: More Choices Than You Can Imagine
Are you one of the many who lose track of how little time they have left before their guests are due to arrive? The My Caterer menu offers a wide variety of platters, from sandwiches to breads, salads, vegetables, cheeses and desserts. You can also choose from our mixed platters, which include smoked salmon, shrimp, mild and spicy Capicollo, Provolone, Genoa salami, and much more. Really, Metro's selection goes far beyond the traditional—though delicious—no-crust party sandwiches!
We invite you to consult the My Caterer menu. And, in keeping with our commitment to making your life easier, we have also included in this section a chart that allows you to determine, at a glance, how many platters you should order according to the number of guests and type of food you want to serve. And a list of everything you'll need to enjoy a relaxing evening with your guests.
---
A Menu That Scores On Hockey Night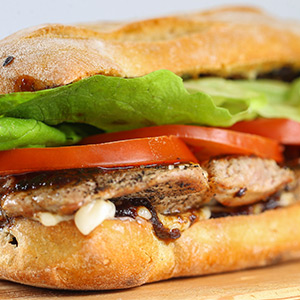 Here is a menu especially designed for die-hard hockey fans… as well as those whose hockey passion is limited to the playoffs! A small reminder: with just a few clicks of a mouse, the Metro.ca web site allows you to complete your grocery list directly from recipes that you have selected, with items displayed and arranged by aisle of your supermarket. So the puck is in your zone! Now sit back with family and friends and enjoy a good old hockey game.
---
---
---
---
---
And remember that any game worth watching deserves to be enjoyed with chips, beer, pizza, nachos, chicken wings, pretzels, and popcorn.
Game on!
---