Colourful Cocktails

---
Eggnog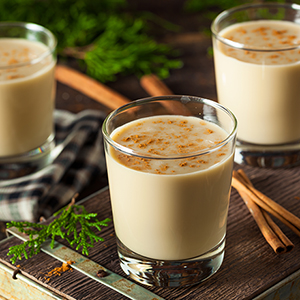 In a blender, mix 2 cups (500 mL) cold eggnog with some fresh fruit, depending on desired consistency.
If you wish, add a bit of your favourite spirit or flavour your eggnog with vanilla or mint extract.
Note that eggnog is available in 500-mL (2-cup) cartons in the dairy counter. Hurry because eggnog is sold for a limited time only!
---
Holiday Sangria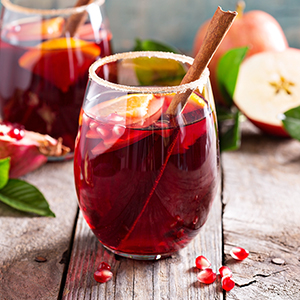 In a large punch bowl, mix 1 750-mL bottle of red wine with 1 796-mL bottle of ginger ale and 2 cups (500 mL) cranberry juice.
Add fruit and ice cubes. Serve chilled.
---
Raspberry Champagne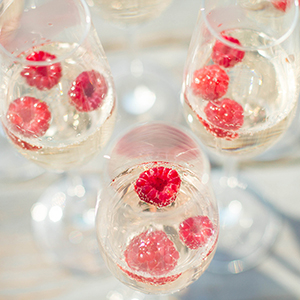 Simply moisten the rim of a champagne flute and dip it in a bit of sugar, then gently pour in your sparkling wine or champagne.
Pop three beautiful frozen raspberries into the glass and... enjoy!
---
Holiday Cocktail Ideas
---