Kids Crafts

When it's too cold for the kids to play outside, take the fun indoors with these fun kitchen crafts and ideas.
---
Little chefs
Encourage your kids to experiment in the kitchen and use their favourite foods to create new and unusual taste combinations. It will stimulate their cooking curiosity and promote self-sufficiency in the kitchen. The only rule for your budding chefs is that there are no rules — just have fun!
---
Finger paint
All you have to do is add a little cold water to JELL-O powder, stir to a thick consistency and there you have it! An edible "paint" that also satisfies the sweet tooth.
Homemade glue
This glue that won't have mom worrying about irreparable damages; just mix water with some flour until you get a gooey consistency. Then grab some paper and whatever materials around the home — old magazines, newspapers, tissue paper, plastic wrap, containers, paper towels, Kleenex — to create art.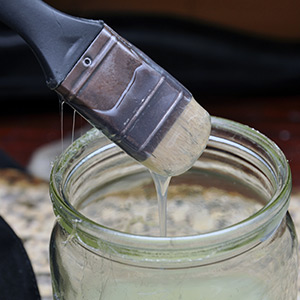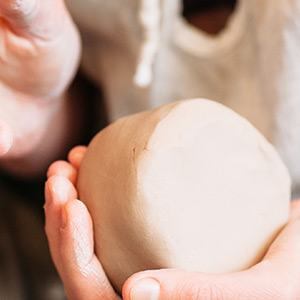 Homemade modelling clay
Cheaper than pottery clay, homemade modelling clay is just the thing for kids who are a little older.
In a large bowl, mix 1 cup of table salt and 1 ½ cups of flour.
Gradually mix in ½ cup of water while stirring to a smooth consistency. The paste should be supple and not sticky.
Kids can use utensils and kitchen accessories, such as cookie cutters, straws, toothpicks and popsicle sticks, to mould their creations. Tip: when making balls or round shapes, you can cut down on cooking and drying time by using crunched up aluminium foil and cover it with clay.
When finished, place the clay creations on a sheet of aluminium or parchment paper on the top rack of the oven preheated to 100° C. Calculate about 2 hours of cooking time per centimetre of thickness. Half-way through cooking, remove the paper for more even cooking.
If your budding artists aren't too impatient, they can let their creations dry naturally, which can take about 3 days. The pieces are ready when a hollow sound is produced by tapping lightly with the back of a spoon.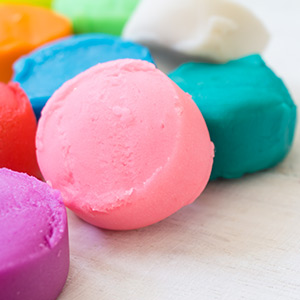 Homemade play dough
Play dough can offer hours of fun to kids of all ages.
In a cooking pot, heat 4 teaspoons of oil and remove from heat.
Add 2 cups of white flour, 1 cup of salt, 4 teaspoons of cream of tartar (in the seasonings section of the supermarket) and 2 cups of water to which you have mixed in some natural food colouring, such as paprika. For a fragrant touch, add a little fruit drink powder like Kool-Aid!
Cook over medium heat for 2 to 3 minutes, stirring constantly until the dough forms into a ball.
Let cool before using.
Here are a few natural food colourings for your play dough.
Green: spinach or parsley juice
Violet-red: beet juice
Yellow: curry or saffron
Orange: paprika
Maroon: chocolate or coffee
Beige: cinnamon, caramel
Blue: blackberry or mulberry juice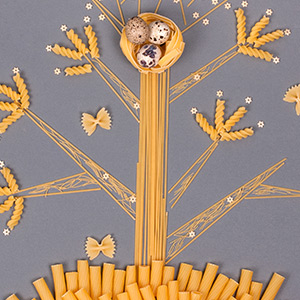 Macaroni necklace
Let kids create a unique necklace made of colourful pasta.
Take one or several shapes and sizes of uncooked macaroni.
Colour the macaronis with markers, paint or food coloring.
Cut a string long enough to go around their neck and insert the string through the macaronis one by one.
When all the macaronis have been strung through, tie the ends of the string together and they're necklace is complete!
---
Fun for the whole family
Kids spend so much of their time being inactive, whether it's sitting on the bus, at their school desk, in front of the computer, playing the game box or watching television. The less active they are, the more likely they'll develop illnesses. It's important for the whole family to maintain regular physical activity; it helps us stay in shape and protects our system from many ailments. Ideally, we should exercise at least 30 minutes a day!
---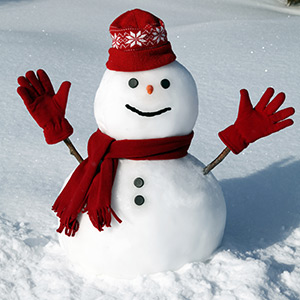 Not sure which activities would be good in winter? Here are some exciting winter sports worth trying.
Downhill ski or snowboard
Cross-country ski or snowshoe
Speed down a luge or toboggan run
Go ice skating
Play hockey
If winter sports don't appeal to everyone, here are some simpler activities to try. The important thing is to just get out there and be active!
Walk the dog
Build a fort or a snowman
Organize a snowball fight
Go for a walk outside
---
You Might be Interested In
---