Something More for Your Heart

Dark chocolate, green tea, red wine… Traditional Valentine's Day treats not only taste good—they're also brimming with plenty of unexpected benefits. Whether your ingredients are stimulating, soothing, or downright tantalizing, they'll add something extra special to your meal while helping to foster a healthy heart and body. It's the perfect way to spend an unforgettable Valentine's Day at home!
---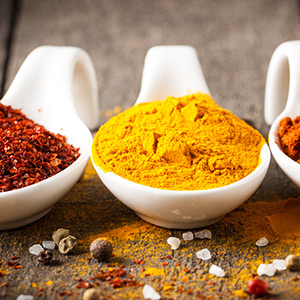 Spice it Up
Did you know that fresh herbs and spices were once widely used as aphrodisiacs? Tempt the senses with the delicious aromas of herbs and spices such as coriander and pepper. Cook up a Valentine's Day supper that's both romantic and aromatic! For a heart-healthy choice, try cinnamon and ginger, which are packed with antioxidants.
---
​
Green Tea
Turn teatime into a romantic tête-à-tête. Treat your better half to a traditional tea ceremony. The slow, graceful movements, caring attention, and longing looks are a sure-fire way to melt your Valentine's heart. For an authentic ceremony, serve tea in the living room and be sure to have plenty of varieties on hand. Keep it simple by using teabags instead of loose tea so you won't have to juggle multiple teapots and open tea canisters!
Regularly drinking green tea is believed to have positive benefits for your heart. Green tea contains powerful antioxidants that could help reduce cardiovascular disease. To extract the best benefits, be sure to steep for at least 2 minutes at 90ºC. The longer you steep, the more antioxidants you'll get out of every cup!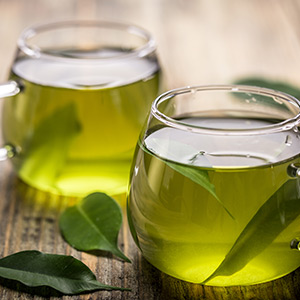 ---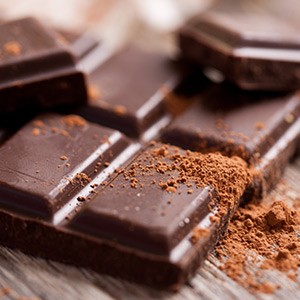 Red Wine
For many, a Valentine's Day meal just wouldn't be complete without a nice bottle of wine. The good news? Red wine is actually good for your heart! The flavonoids found in grape skin—especially red grapes—have a positive impact on cardiovascular health. As a result, wine is thought to be good for the heart! Just be sure to drink in moderation; the recommended consumption is one or two glasses per day.
Fatty Fish
Rainbow trout, red mullet, mackerel, salmon, tuna, smoked eel, turbot… Wow your Valentine by cooking up a fabulous fish dish chock full of omega 3! Fatty fish is more than just delicious, it's a heart-healthy option that helps improve blood flow and regulate all blood parameters.
Chocolate
Cocoa and dark chocolate that contain at least 70% cocoa may help diminish the risk of cardiovascular disease because they contain flavonoids. Dark chocolate is also bursting with powerful antioxidants—4 to 5 times that found in a glass of wine! So go ahead and treat yourself to a few squares of this decadent Valentine's staple.
---
The Final Touch
Create the perfect Valentine's Day ambiance with music, flowers, a beautifully appointed table, champagne, and a little love letter. There's no better way to set the mood for love than engaging all the senses!
---
​
Recipes to try
---