Heartburn Relief
Heartburn can be caused by certain medications, food and lifestyle choices. Minor adjustments in your diet and lifestyle can help manage the symptoms of heartburn.
---
Helpful Tips For Managing Heartburn
Try any of the the following suggestions which may improve how you're feeling:
Avoid or limit alcohol and caffeine-containing products (such as coffee, tea, cola, energy drinks)
Avoid or limit foods that may trigger symptoms, such as:
Spices
Peppermint
Chocolate
Citrus fruits and juices such as orange juice and grapefruit juice
Onions
Garlic
Tomato products such as tomato sauce, tomato paste and salsa
Choose lower fat food choices such as lower fat dairy products (1% or 0% milk and yogurt, cheese with 20% milk fat or less), lean meats, fish and skinless poultry
Avoid eating 2-3 hours before bed
Avoid eating large amounts of food at one time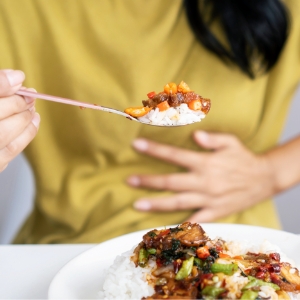 ---
The information in this resource is for general information purposes only and is not intended to replace informed medical advice. Consume foods according to any dietary guidelines you have been provided from a health care professional. Metro Ontario Pharmacies Limited assumes no legal liability for the accuracy, completeness or usefulness of the information.
---