More flours, more flavours, more breads!

The beauty of baking is that there are no limits except the baker's imagination! The proof? There are so many varieties available today that a lifetime would not be enough to try them all! And to complicate things even further, your METRO baker is always cooking up something new for you, like garlic bread, bacon, cheese and black olive bread, focaccia with olive oil and fresh herbs...
---
Discover all the varieties or salty and sweet Irresistibles breads here!
Harvest grain
Made with unbleached enriched wheat flour and a variety of 10 grains. A source of fiber. Delicious toasted for breakfast.
Country garlic
Made with unbleached enriched wheat flour and whole garlic cloves. It's the perfect complement for any type of meal.
Chocolate walnut
Made with unbleached enriched wheat flour, succulent semi-sweet chocolate chunks and crunchy walnuts. Ideal for brunch and delicious with cheese.
Potato and rosemary
Made with unbleached enriched wheat flour, real Russet potates and rosemary. Prefect with roast beef, pork or poultry.
Pumpkin seed and cranberry
Made with unbleached enriched wheat flour, whole dried cranberries and roasted pumpkin seeds. Excellent source of iron. Try it with goat cheese!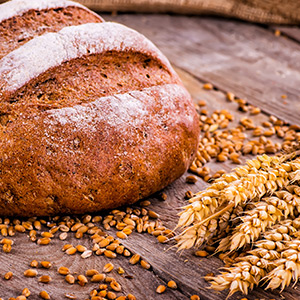 ---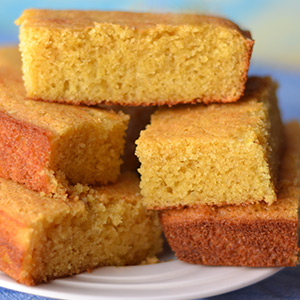 The following is only a partial listing of some of the savoury treats you will find in your Metro's Miches et délices counter!
Kamut bread
Hard-wheat kamut flour imparts a mild butter and hazelnut flavour to this bread.
Corn bread
Corn bread has long been a food staple for the First Nations and was the first bread to become popular across the North America. There are almost as many recipes for corn bread as there are North American regions. Corn bread is made from white or yellow corn flour, sometimes mixed with wheat flour. It is also at times enriched with oil, eggs, or milk. Corn flour imparts a creamy sweet flavour and beautiful golden colour to bread.
Quinoa bread
Quinoa is a mild, slightly sweet tasting legume. Quinoa flour produces bread that is mild and sweet tasting as well as high in protein.
Onion bread
Small pieces of braised or dried onion are added to the dough just before baking. The result is aromatic and flavourful bread that is great with any Italian meal or spicy recipe.
Wheat and honey bread
Nothing beats wheat and honey bread in a breast of chicken sandwich with sweet mango chutney!
Cheese bread
A classic for lunch or snack time! Freshly grated cheddar cheese is added to bread dough just prior to baking; the cheese gives the bread a firmer texture that is delicious with cold cuts, charcuterie, sandwich mixes or served with omelettes.
---
Wheat flake bread
Whole flakes of wheat are added to wheat flour which produces bread that has more texture and increased nutritional value.
Oat flake bread
Similar to wheat flake bread, oat flakes are incorporated into and sometimes even sprinkled over the dough to produce bread that offers the combined nutritional benefits of both wheat and oats.
Caraway seed bread
Caraway seeds add flavour to this bread. Caraway is known for its energy producing and digestive properties and its seeds are often used to flavour cheeses and charcuteries. Caraway bread is ideal to serve on a cheese platter and makes excellent, savoury sandwiches!
Flax seed bread
Flax seeds are known to be high in Omega-3 fatty acids, the good fat that plays an important role in cell production and good cardio-vascular function. Of course, flax seed bread retains all of these nutritional virtues!
Poppy seed bread
Not only are these charcoal-blue seeds very pretty, they give bread a wonderful hazelnut flavour that increases with toasting or baking. They are often used to flavour Kaiser buns, bagels and other small sandwich rolls.
Sunflower seed bread
The high-protein content of sunflower seeds increases the nutritional value and adds a sweet crunch to bread. Sunflower seed bread is unbeatable when toasted, which brings out the flavour of the seeds.
Sesame seed bread
Sesame seeds are widely used to flavour bread, bagels and other sandwich buns. Sesame seeds are an excellent source of vitamins and linoleic and the unsaturated fats in sesame oil are very beneficial to good health. Sesame seed bread is even tastier when it is toasted, which brings out all the flavour of the seeds.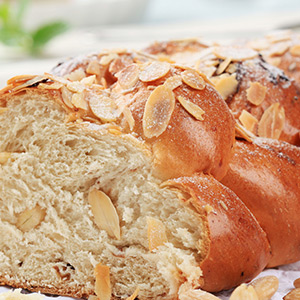 ---
Olive bread
The ideal complement to Italian and Mediterranean dishes, cheese and charcuteries, olive bread can be enjoyed in a multitude of ways and is delicious plain or toasted!
Nut bread
A classic on a cheese tasting platter! There are so many varieties of nut bread because there is no limit to the combinations of nuts that can be used. Whether it is walnut bread, pecan bread, almond bread, or a mixed nut variety, the are all delicious!
Spelt bread
Spelt is in the same family but softer than wheat. Spelt flour is rich in nutrients, low in gluten, and high in protein. It is often used in artisan bakeries for the slightly nutty flavour it imparts to bread.
Rye bread
Made from rye and wheat flour, rye bread has been the daily bread of Germany, Russia, Central and Northern Europe for hundreds of years. Rye bread is used to make the traditional smoked meat sandwich that is so popular here in Quebec. It is also delicious with cold cuts, smoked meats, herring and cheese. Rye bread is often served with sauerkraut.
Multigrain bread
6, 7, 9, 12, 14 or 16 grains! Multigrain bread generally contains 80% wheat flour and a maximum of 20% other mixed grains. Not only do you enjoy increased nutritional value, every bite is indescribably delicious!
Stone-ground whole-wheat bread
Stone-ground whole-wheat bread is made from whole meal and wheat flour and is an excellent source of minerals (iron and magnesium), vitamin B and fibre. The nutritional value of whole bread is much higher than in white bread.
Pumpernickel bread
Pumpernickel bread, or black bread, is the best known rye-based bread. It is made from dark rye flour, which explains its colour. Pumpernickel bread is particularly good with cream cheese and smoked salmon, or with eggs and cheese.
---
​
---