Easy guide for the perfect pie

Blueberries, raspberries, peaches… take advantage of this season's harvest to make tarts and pies in three easy steps! From crust to filling, our guide will help you bake the perfect pie!
---
A delicious and basic pie crust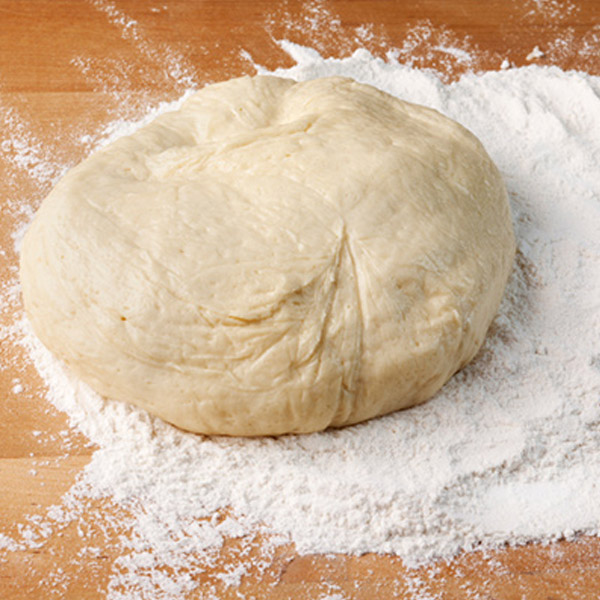 1
Mix the flour and lard or cold butter cut into tiny pieces. It's enough to rub them with your hands until the mixture is the texture of sand.
2
Add cold water little by little while mixing the dry ingredients a bit like a salad. Water should be added only to properly bind the ingredients. The dough should never become sticky.
3
Refrigerate the dough for a minimum of 30 minutes before rolling it out.
EXPERT tip
Gluten intolerant? Opt for chickpea flour. It gives excellent results and respects your dietary restrictions.
Sweet and delicious fillings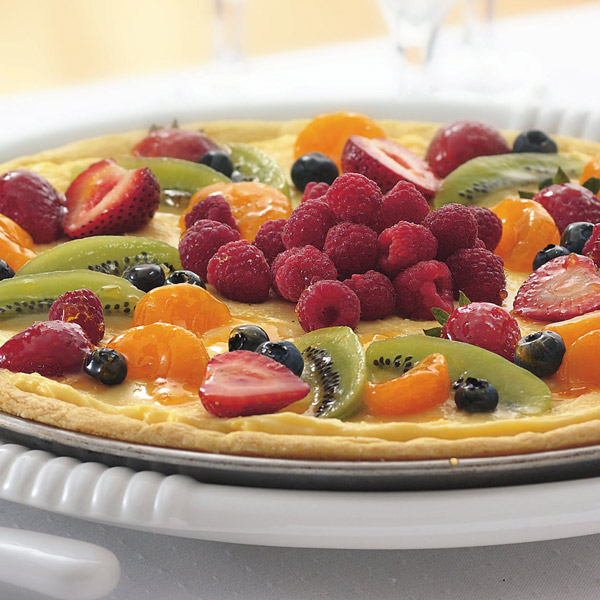 1
Whether fresh or frozen, choose good quality fruit and let it simmer in a saucepan until it reduces to become compote. A good trick? Always taste before adding sugar. Fruits are often perfect in their natural state, especially when they are in season.
2
Flavour the fruit mixture with spices. Nutmeg and cinnamon mix beautifully with apples, peaches and pears. Rosemary and honey go with raspberries, while lemon goes wonderfully with blueberries, and basil and black pepper go well with strawberries.
3
Mix the fruit compote with a starch. Choose flour for apples in a ratio of one tablespoon for six apples, and cornstarch for berries with a ratio of half a tablespoon per cup of fruit.

Fresh Fruit Tart
---
Perfect baking every time
1
Preheat oven to 325°F (165°C).
2
Put the pies in the centre of the oven. Never put them on two levels of racks in a conventional oven. This will ensure that they won't undercook on the bottom or on the crust!

If you have a convection oven, make sure there's enough space between the racks, at least three times the height of the pie, to let enough air properly circulate.
3
A fully baked pie is rarely complete in under 40 minutes. Allow time to work its magic. Watch the pie's colour carefully to judge doneness. The crust is done when it takes on a golden colour!
EXPERT tip
Brush the surface of the pie with a bit of milk and egg yolk if you like, but it's not required. The baked surface of the crust will change to give it a yummy, golden hue.
---
5 things to avoid when making pies
Skipping the rest time

If you don't leave time for the dough to set before rolling it out, it will shrink during baking.

Rolling the dough twice

It's important to reduce the thickness of the dough and get it to the right thickness all at once. It's best to make do with an imperfect dough and use cut out sections to cover bare spots than to reduce the thickness twice.

Kneading the dough too much

It'll need a long time to set before rolling it out.

Reducing the amount of filling

Nothing sadder than a thick pie that turns into a pancake! Generously fill the pie crust with tons of ingredients so you get a nice pie bursting with flavour!

Baking the pie at a temperature that's too hot

The top will look done but the interior and bottom won't be ready.
---
Tasty Pairings
---
Even more for you