Cooking with Maple

Made from sap that flows in the spring, the warm taste of maple adds sweetness to holiday dishes.
---
Top 5 delicious ways to use maple more often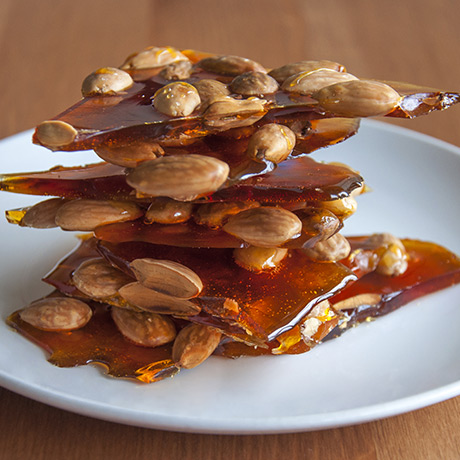 1With meat, poultry and fish
Maple syrup is fantastic as a glaze or used in sauces for pork, chicken and salmon. It pairs exceptionally well with fresh lemon and chilies.
2With vegetables
Roast squash, carrots or sweet potatoes with maple syrup and butter for exquisite flavour. Maple Syrup is also divine in a low fat salad dressing – mix with an equal part of Dijon mustard and add some fresh thyme and salt and pepper.
3In desserts
Maple syrup matches up with every fruit, in both raw and cooked forms. Drizzle it freely, or add it to sour cream for a quick dip. It's wonderful cooked with nuts into a brittle or spooned over ice cream.
4For breakfast
Nothing tops pancakes or waffles like maple syrup, but it's also incredible mixed into a smoothie or served with fruit and toasted nuts over oatmeal. Try drizzling it over bacon for a sweet and salty taste you will remember!
5In drinks
Maple syrup is a natural sweetener that can be added to coffee, tea or hot chocolate. It's also a fun ingredient to experiment with when making creative cocktails.
---
Enjoy the great taste of maple in these recipes
Quick & easy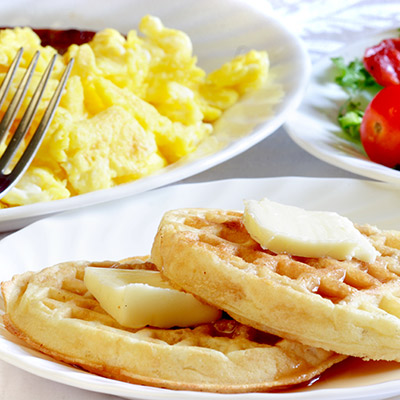 Scrambled Eggs and Maple Waffles
This fast dish uses toasted frozen waffles as a base for creamy scrambled eggs. It can be dressed up with sweet and savoury sides for special occasions.
---
Let your guests watch you cook
Have a toaster and electric frying pan on your buffet table and cook custom waffles and eggs for each guest. There is something charming about watching one's food be prepared by another person. Your guests can let you know any custom requirements and have a lively conversation while you demonstrate your culinary skills.
Serve with sweet and salty sides
For a delicious version of this recipe, line the toasted waffles with cooked pea meal or Canadian Bacon prior to adding the eggs. Top the eggs with maple syrup or fruit compote made with apples, cranberries and honey.
Cook your eggs in batches
This recipe is for two, but to increase the servings, batch cook a larger quantity of the egg mixture in a heavy pot or pan. Remember to keep the heat low to prevent scorching and allow the eggs to form light, pillow-like portions.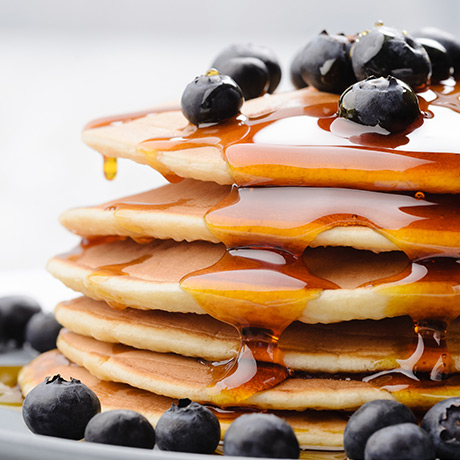 ---
An updated classic
Maple Quiche
You can choose your favourite vegetables and cheese to use in this fantastic and easy quiche – or you can use whatever you have on hand! It takes only 15 minutes to prepare and 20 minutes to bake.
---
Plate it with style
Cut each slice of quiche carefully and place on a china plate. Top with two artfully entwined slices of crisp bacon and several fried sage leaves. Add several perfect berries or contrasting pieces of fruit to the plate for colour.
Serve it with healthy vegetables
Cut the richness of the quiche with a healthy side such as a butternut squash and kale stir-fry. Buying pre-cut squash saves you time. Add a mix of maple syrup and sherry vinegar to the vegetables, as well as some quality olive oil and toasted nuts.
Get creative with cheese and vegetables
The combinations of vegetables and cheese you can use in this recipe are endless! Try chopped red pepper with goat cheese, broccoli with cheddar, asparagus with swiss, spinach with parmesan, and tomatoes with mozzarella. Or, mix several vegetables and cheeses together for a custom creation.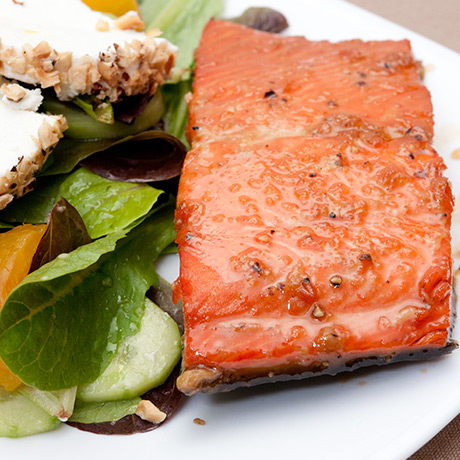 ---
More Maple Recipes
---