Enjoy Locally Grown Vegetables Year-Round
3 Ways to Enjoy Locally Grown Vegetables
---
Homemade ketchups, chow-chows, piccalillis and chutneys
Every family has its treasured pickle and relish recipes. The smell of tomatoes, peppers, celery, onions and other vegetables and fruits simmering away in a mix of vinegar, sugar and spices is a promise of future feasts with homemade condiments.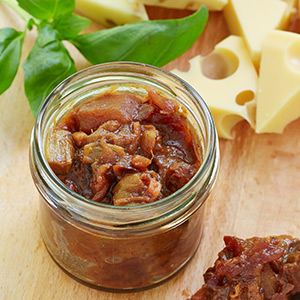 ---
​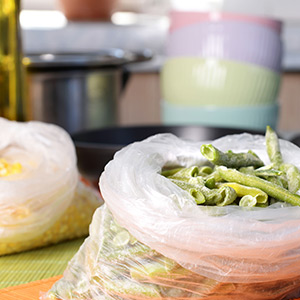 Want to make your summer veggies last? Freeze It!
Freezing is the easiest way to preserve fresh vegetables for long periods. Choose veggies without any blemishes, then wash and blanch them briefly in boiling water. Dry the blanched vegetables and pack gently in freezer bags or airtight plastic containers. You can also freeze mixed vegetables, such as peas, carrots and beans. Broccoli florets, kernel corn, julienned carrots and zucchini also freeze well and are perfect for a quick stir-fry!
---
​
Canning vegetables
Home canning is an excellent way to preserve vegetables for later use. You can find Mason jars with two-piece metal snap lids at Metro. When using any jars and lids for canning, make sure to sterilize them for 10 minutes in a kettle of boiling water before use.
Here's a simple way to preserve your summer tomatoes!
First, blanch tomatoes for easy peeling. Cut peeled tomatoes in two and pack each jar with tomato halves, leaving ½ in. (1 cm) headroom. For each 2-cup (500-mL) jar, add 1 Tbsp. (15 mL) lemon juice. Screw lids on with fingertips. Do not overtighten. Process jars in a canner of boiling water for 90 minutes. Remove from canner and cool undisturbed for 24 hours. Listen for the telltale pop that lets you know a seal has been formed.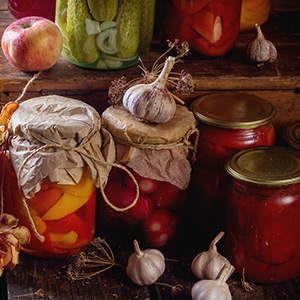 ---
​
Recipes to try
---