Discover Hot and Sweet Peppers
Hot and Sweet Pepper Varieties

Crunchy, versatile and full of flavour, peppers are popular in cooking. They come in many varieties, each one just as delicious as the next! Here's a quick guide to popular peppers for when you want to kick up the heat or add some of that sweet, juicy goodness.
---
Everything you need to know about chili peppers
The redder the pepper, the hotter it is
The hottest parts of the pepper are the white membrane and seeds
It's recommended to peel hot peppers because the flavour is found in the flesh, not the skin
To reduce the fiery taste of jalapeño peppers, remove the seeds and white membrane, or soak the pepper in cold water with a little vinegar for an hour
---
Here are 5 chili peppers with plenty of bite!
Hot cherry pepper
This bright red chili pepper has a round shape and smooth skin. Diced, it makes chutney and relish sizzle. It's also excellent in salads, guacamole, chilli and in meat sauces.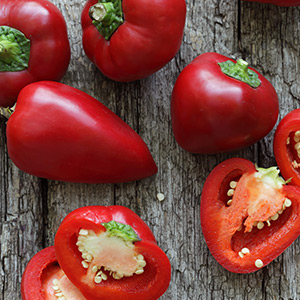 ---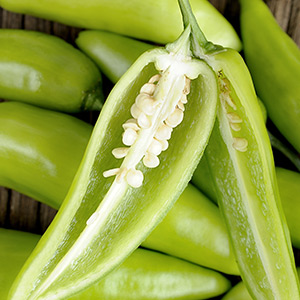 Cubanelle or sweet banana pepper
This pale green pepper has a textured surface. It's delicious grilled on the BBQ or served plain in a salad. It can also be blanched and served with olive oil or added to guacamole.
---
Long hot pepper
This long, dark green, oddly shaped pepper has a textured surface and is ideally cooked on the BBQ. Add it to guacamole or chilli. Diced, it adds flavour to potato and macaroni salads.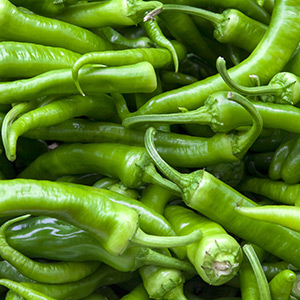 ---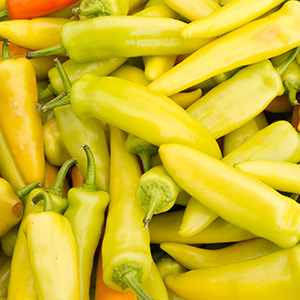 Hungarian pepper
This long, yellowish pepper has a smooth skin. It's excellent in sandwiches: just cut it in two, remove the seeds and serve it raw in the sandwich.
---
Jalapeño pepper
This smooth-skinned pepper ends in a point. Its dark green colour turns red as it matures. Use it judiciously because cooking enhances its intense flavour. It can be served in salads or guacamole, or chopped and put in a pot with olive oil to make a condiment. It's excellent in meat sauces. Smoked and dried jalapeño pepper is called chipotle.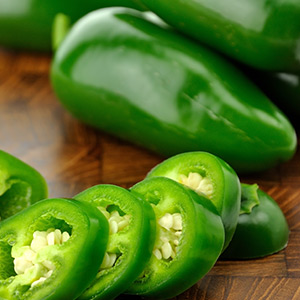 ---
Everything you need to know about sweet peppers
Yellow, orange and red peppers are rich in vitamins A and C and contain more antioxidants than green peppers
The taste of sweet peppers goes well with basil, oregano, thyme, olive oil and cheese
Peppers are delicious cooked on the BBQ — simply cut in four, remove the seeds and white membrane, brush with olive oil, season with salt and pepper and grill for two minutes on each side
The skin of the pepper is difficult to digest. To remove it, cut pepper in four, remove the seeds and white membrane and place flesh side down on a cookie tray. Place in the oven at 220°C (450°F) for about 10 minutes until the skin cracks and blackens. Let cool in a damp towel, then peel.
---
Here are 4 crunchy sweet peppers to stock up on!
Red pepper
It has a sweet, aromatic taste. In cooking, they are associated with ratatouille. They also make an exquisite purée to accompany cold chicken.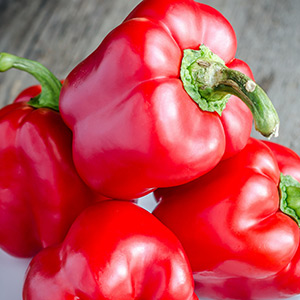 ---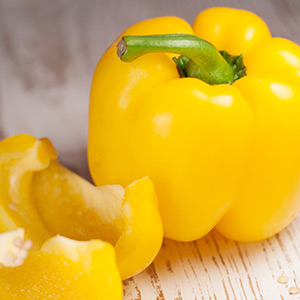 Yellow pepper
It is more tender, almost sweet. In a confit or marinated in spicy olive oil, they're a real treat.
---
Green pepper
It is picked before full maturity. Its flavour is somewhat bitter, almost peppery. It is firmer and therefore crunchier and can be stuffed and cooked.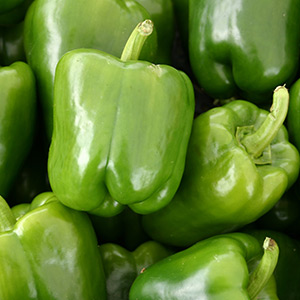 ---
Orange pepper
It has a delicate flavour that's delicious in salads, sandwiches, pasta and soups.
---
Storing your peppers
Unwashed peppers will keep about a week in the fridge, in the vegetable drawer or in a plastic bag. Peppers cut in pieces freeze well — perfect for when you need them for last-minute stir-frys, burritos, curries and soups!
​
Recipes to try
---