Cool Easter Crafts

Celebrate the holiday with these easy, kid-friendly crafts bursting with colour and cuteness!
---
​
How To Make Marshmallow Animals
This is a great activity for kids––the best part is that they'll get to eat the tasty treats to afterwards! You'll need cookie cutters in cute animal shapes to make your marshmallow animals. Make them really stand out by using different colours. Divide the marshmallow mixture into three parts and colour each one with a different food colouring before refrigerating them in smaller pans.
Make your own homemade marshmallows with this recipe!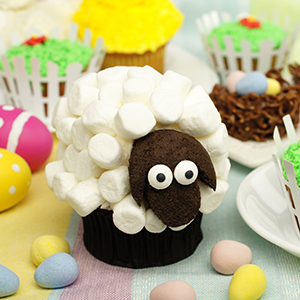 ---
​
Easy Easter Egg Designs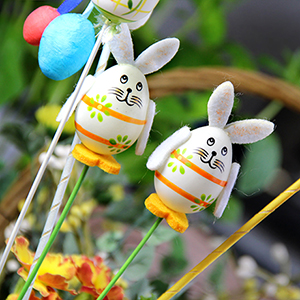 ​
Easter eggs range from simple, single-colour dye jobs to intricately patterned masterpieces. You can use gouache or markers to create your designs, but the traditional method works like magic.
First, make pinholes in each shell at both ends to blow the eggs out first; you can use the innards to make an Easter frittata! Next, prepare three or four different dyes, such as blue, pink, green and yellow. In each dye container, combine 1 cup (250 mL) of boiling water with 2 teaspoons (10 mL) of vinegar and twenty or so drops of food colouring.
Cover eggs in part with different material: melted beeswax, stencil stickers like stars and dots, adhesive label strips with designs cut into them––whatever you have! Then dip eggs in a dye, leaving them until they reach the desired shade. Remove and set aside to dry.
Carefully remove the coverings, then dip eggs into a different dye. Repeat the procedure with the various dyes to create multicoloured masterpieces. Piled on a plate, they make a stunning centrepiece that will enchant young and old alike.
Happy Easter!
---
Egg-cellent Easter Recipes
---
​