Apple Cheese Pairings

---
Cortland & Le Cru du Clocher:
The unique taste of Le Cru du Clocher cheddar cheese and the ease of cooking with the Cortland apple seduces in a simple apple and cheddar turnover.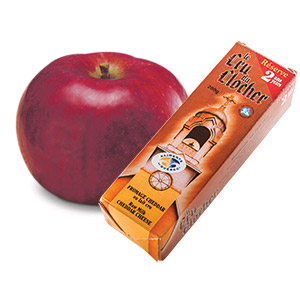 ---
​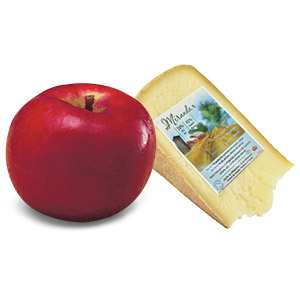 Mcintosh & Miranda:
When heated, Miranda cheese reveals all its slightly spicy hints of nuts and almonds. Enjoy it melted in a raclette, on a pizza, or as a topping for crepes with a McIntosh apple filling!
---
​
Spartan & Le Guillaume Tell:
Discover the perfect marriage between the mildly tangy taste of the Spartan apple and the flavours of cream and fermented apple of Le Guillaume Tell cheese in a grilled cheese sandwich garnished with crispy bacon!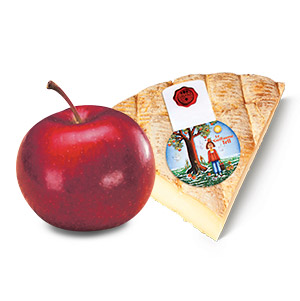 ---
​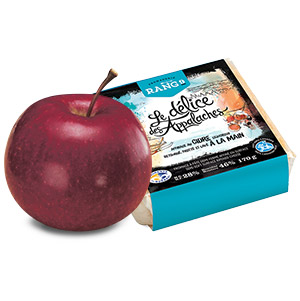 Empire & Le Délice des Appalaches:
Le Délice des Appalaches cheese pairs well with the Empire apple, the fruit's firmness and juice bringing a nice balance to the length on the palate and slightly strong intensity of the cheese. Ideal as a snack for picnics and hikes.
​