More Cheese Please!

For breakfast, lunch or dinner, there's always room for cheese on the plate. From the great European classics to our local favourites, cheese can transform or enhance any meal. Best of all, there's nothing to it, adding cheese is quick and easy!
---
Bread and cheese duo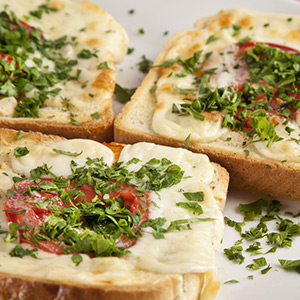 Spread grated Gruyère on slices of toasted bread. Sprinkle sage and thyme over and bake in the oven until melted. Crumble blue cheese on slices of toasted Italian bread and bake in the oven.
Slowly melt thin strips of blue cheese in a pan and spread onto slices of farmhouse country bread. French toast with Emmental and Parmesan: add grated Emmental and Parmesan to eggs and milk, dip slices of bread into mixture and bake in the oven at 180°C (350°F) for 10 minutes. Parmesan, garlic and parsley butter pita bread: mix 30 ml (2 tbs) of butter with 15 ml (1 tbs) of fresh parsley and a clove of garlic. Split pita pockets open, brush with butter and add grated fresh Parmesan. Bake in the oven for six to eight minutes at 190°C (375°F).
---
Breakfast
Cream cheese and bagel, an all-time favourite. A slice of Brie on a warm croissant. Add cream cheese to a mushroom and olive omelette and bake in the oven for three minutes.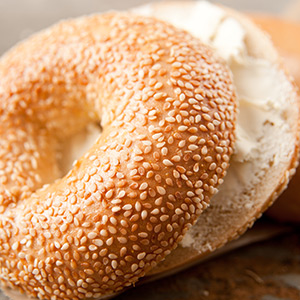 ​
---
Salads and appetizers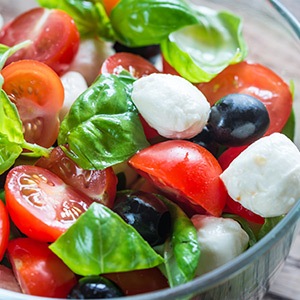 Serve Bocconcini with tomatoes, fresh basil and extra virgin olive oil. To make a delicious tomato and goat cheese salad, marinate cubes of soft-curd goat cheese in olive oil seasoned with Herbes de Provence. Add diced Danish blue cheese to salads or dips. Sliced Provolone with tomatoes, olives and deli cuts make a quick "antipasto". Cut vegetables and diced cantaloupe can also be added.
Swiss cheese and poppy seeds on a bed of endive leaves and hearts of palm make a great mixed salad. Add black olives and slices of blood oranges for more flavour and colour.
---
Cheese and fruit
Enhance the flavour of sweet fruit with grated Parmesan or thin slices of Brie or Camembert.
Serve sweet grapes or sliced pears with creamy Brie or a good Camembert. Fruit salad with Gruyère and blue cheese sauce: Cut thin slices of pear and apple, sprinkle with lemon juice. Cut and peel a kiwi fruit. Lay fruit on a bed of chopped lettuce; add pecans and cubes of Gruyère. Serve with a blue cheese sauce made with plain yogurt, mayonnaise and crumbled blue cheese.
Marinated-fruit-and-poultry-stuffed melon: Cut melon in halves. Remove seeds and flesh with a melon baller. Cut Cheddar into sticks. Dice or cube cooked chicken or turkey breast. Cut pieces of pineapple and slice a kiwi fruit. Prepare a marinade of lemon juice, pineapple juice and slices of bell peppers; add salt and pepper. Leave fruit and cheese to marinate at room temperature for about an hour and then drain. Stuff melon halves and refrigerate. Keep marinade to use as dressing.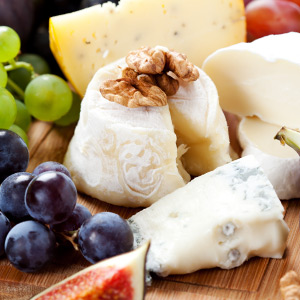 ---
Sauces, quiches and gratins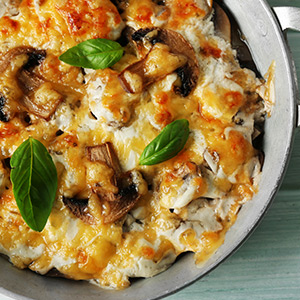 Canadian Miranda is a great addition to sauces and quiches. Grubec Swiss cheese pairs well in sauces. Grated Sbrinz is perfect for gratins. Fresh-curd or soft-curd cheeses are great for sauce preparations. Goat cheeses like the Paillot and the Chèvre des neiges add a refined taste to sauces and pizzas.
---
Sandwiches, Sandwiches!
Jarlsberg is a great addition to any sandwich. Smoked Gruyère will enhance the taste of a sandwich with its woodsy aroma. Fresh-curd cheeses like Boursin are spreadable and can be used as in sandwiches or snacks.
Brie, pecans and mango baked in a loaf of bread? This original recipe pairs the exquisite taste of warm Brie with the sweetness of mango. Lay a fresh branch of thyme and a whole round of Brie in a hollowed out round bread. Cover cheese with slices of mango and pecan nuts. Drizzle lightly with hazelnut oil. Cook in the oven for 15 minutes at 180°C (350°F).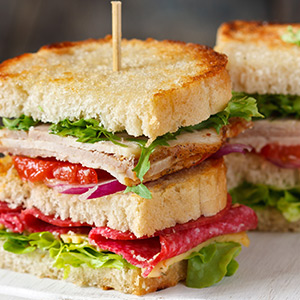 ---
Hors-D'Oeuvres and Finger Foods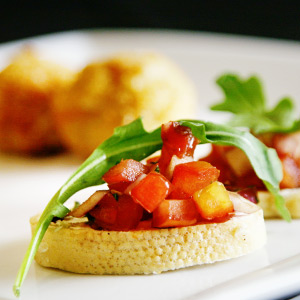 Cut Gruyère cheese in a heart shape and sprinkle some paprika on top. Serve cubes of Emmental skewered with walnuts.
Prepare a dressing with equal parts (1 teaspoon or 15 ml) of honey, Marsala and Port wine. Drizzle over Gorgonzola and toast.
Cheese and greens kebabs: Cut small cubes of medium Cheddar and Douanier. Slice a log of goat cheese. Wrap each cube of Cheddar in a lettuce leaf, each cube of Douanier in a slice of ham and roll the goat cheese in a spinach leaf. Create kebabs by alternating the cheeses with pineapple cubes. Serve as is or grilled on the barbecue. Cut a Bleu de chèvre and Fontina into cubes. Alternate cheese cubes with hearts of palm or artichoke hearts, white mushrooms, thin slices of cucumber or radish and cherry tomatoes on a skewer.
---
​
On the Barbecue
Barbecued Brie: Marinate a whole round of Brie in olive oil, lemon juice, fresh herbs, Tabasco sauce and garlic. Once the Brie is well coated with marinade, wrap it in a leaf of kale and grill for two minutes on each side over medium heat.
Green cheese sticks: Blanch leaves of lettuce, spinach and cabbage. Wrap sticks of Gruyère, Mozzarella or Cheddar in blanched greens and place directly on a hot grill. Brush the sticks with a mixture of balsamic vinegar and olive oil and grill on all sides. Serve warm.
Sprinkle some grated Gruyère on toasted bread slices and top with fresh sage and thyme. Let the cheese melt on the barbecue grill.
Mini prosciutto and Brie pizzas: Cut prosciutto slices in equal pieces and Brie in thin slices. Spread some pizza sauce on mini pita pockets, add pieces of prosciutto and Brie over each and top with chopped olives. Cover the barbecue grill with aluminum foil and lay mini pizzas on covered grill for 10 minutes or until the cheese has melted.
Italian sausage and cheese sandwich: Grill mild Italian sausage and place in pita pocket with sliced Gouda, caraway seeds, chopped onions and mustard. Place pita pocket on the grill and cook till cheese has melted.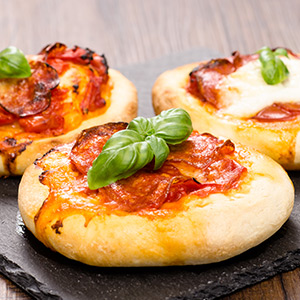 ---
Fish and Cheese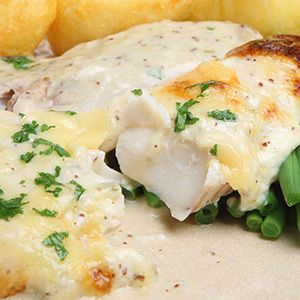 Herb and garlic cream cheese with cooked tuna on cucumber slices: Mix 125 ml (½ cup) of cream cheese, thinly-sliced grilled almonds, 350 grams (12 ounces) of tuna with a little mayonnaise and lemon juice. Roll the mixture in waxed paper to form a log and refrigerate. When firm, cut into slices and lay over cucumber slices.
Escargots with Gorgonzola and nutmeg: Cream 60 ml (¼ cup) of butter and 150 grams (5 ounces) of Gorgonzola, mix in two egg yolks and some grated nutmeg. Cook the escargots in the butter and serve hot.
---
Raclette
There's nothing easier (or tastier!) than gathering family and friends around the table for a delicious, simple, country-style cheese raclette!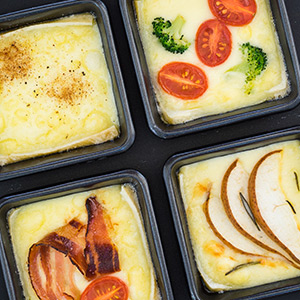 ---
Cheese Fondue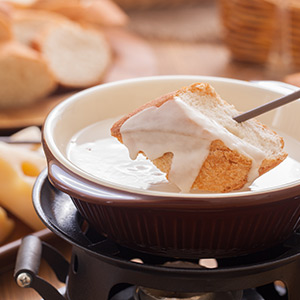 Easy to prepare and very convivial, cheese fondue is always a favourite. Fondue requires minimal preparation and only a few ingredients. The quality of the ingredients and the choice of cheese make all the difference. Each chef has his own little secrets in pairing the texture and flavour of cheeses.
---
Desserts and Treats
Fresh curd cheese with sugar, fruit or maple syrup not only top off a great meal with style but provide a healthy alternative to more calorie-heavy desserts. Fresh curd cheese is a great low-fat alternative; it can partly replace the cream in many recipes or the oil in several types of salad dressings.
---
Recipes for cheese lovers
---