5 flavoured butters to serve with shellfish

Elevate simple dishes with delicious flavoured butters. Easy to make and tasty, enjoy them with shellfish for the perfect warm weather meal.
---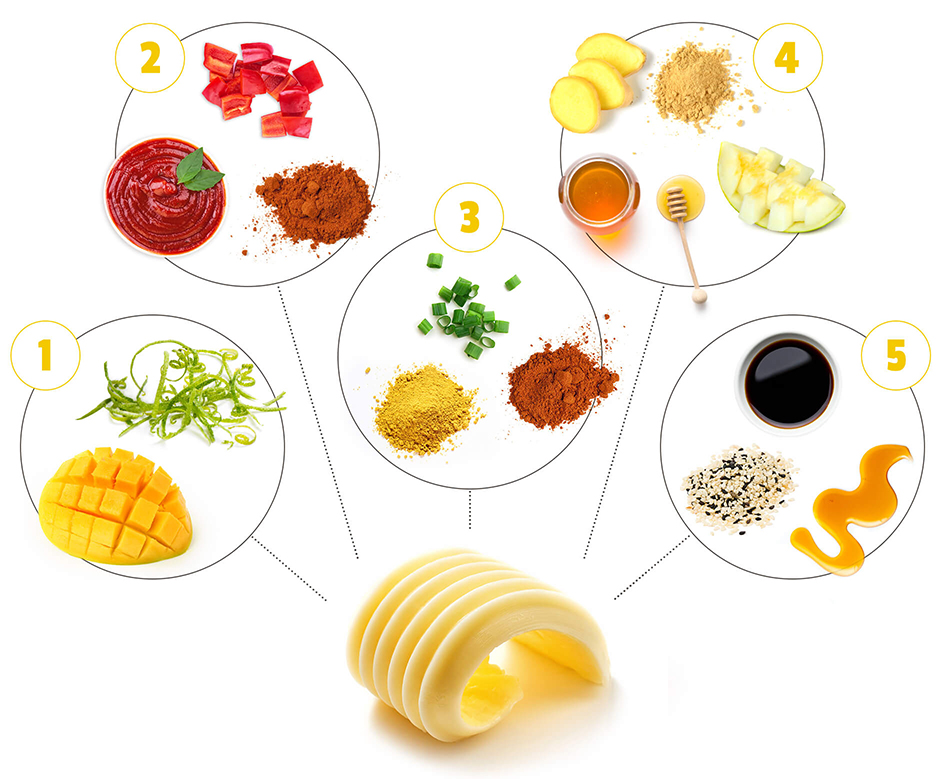 TIP
Flavoured butters are freezer-friendly. Simply shape into a roll and seal with plastic wrap. Slice off the desired portion when ready to use.
Serve flavoured butter cold, room temperature or warm. To melt, opt for a bain-marie instead of a saucepan or the microwave.
​
---