Entertaining Vegan and Vegetarian Friends

Surprise your guests with a vegetarian menu prepared on the BBQ, taking inspiration from around the world for a simple, tasty meal. Get inspired with some tips!
---
An appetizer that sets the tone
Whet everyone's appetite by starting the vegetarian feast with roasted goat cheese served on a bed of greens drizzled with walnut oil, grilled bread and black olive tapenade. Some things are just meant for each other!
---
A main course that dazzles
Potatoes, mushrooms, fennel, onions, eggplant, parsnips, corn on the cob, peppers… Grilled veggies are the staples of a vegetarian BBQ. Coat them in sesame oil or marinate them in a mixture of olive oil, lemon and balsamic vinegar, or in a teriyaki sauce.
Serve with grilled tofu brochette brushed with Sriracha hot sauce, a chickpea couscous or a black bean and corn salad for a tasty meal that will satisfy even the heartiest of appetites.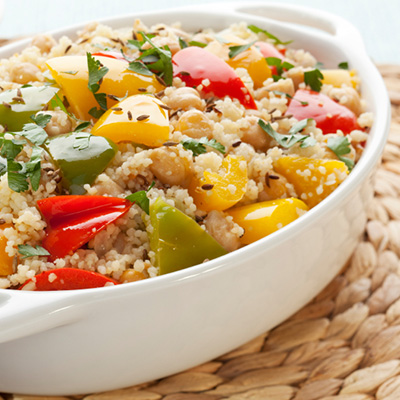 ---
A dessert that's a thing of beauty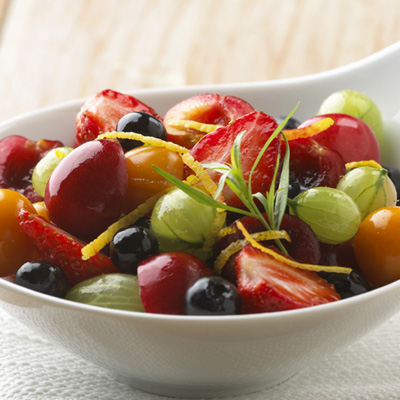 Finish up your vegetarian feast on a high note with thin slices of grilled oranges dusted with sugar and cinnamon, then sprinkled with mint leaves.
Another suggestion:
Offer an assortment of fresh fruit served in a salad or even cooked on skewers on the barbecue. Topped off with a dark chocolate or salted caramel sauce, this simple, seasonal dessert will add a touch of freshness to the menu.
---
Vegetarian cuisine from around the world
To take a break from the routine and discover new flavours, get inspired by dishes from across the globe and prepare a meatless menu infused with exotic flavours.
Spanish-style:
Start with a simple tomato soup or a gazpacho, follow up with a cheese soufflé and green salad, then for dessert, finish with Catalan cream, a Spanish-style crème brûlée.
Italian-style:
Opt for a tomato-basil salad, fettuccini with broccoli, pappardelle with mushrooms and a fresh dessert like coffee ice cream with Amaretto.
Moroccan-style:
A veggie tajine (stew) can cook for a long time over coals and be served with a delicious couscous. Pair it with a carrot, beet and tomato salad to really delight your guests! Bon appétit!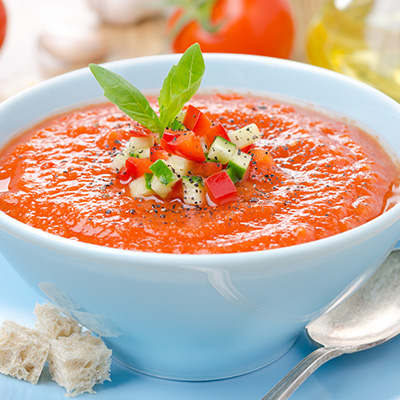 ---