Prepare and Cook Sausages

Sausages have come a long way – now in styles to please any palate – from Toulouse to Marquez, spiked with basil, spinach, and mild or sharp cheeses! Quick to prepare and cook, they are hard to beat when it comes to concocting a meal on the barbecue. Here's "a little trick of the trade," though : Boil them in salty water for about 5 minutes beforehand so they won't split open when you grill them on the barbecue.
---
Sausages + Sauces = Success!
Here's a hot dog you won't find at the ballpark. Take a flavoured sausage and serve it in baguette or ciabatta bread. Add a little Dijon mustard and a few leaves of fresh basil. Home run! Cut sausages in rounds about 1 in. (2,5 cm) thick and alternate them with vegetables and fruit (eg. pineapple) on skewers for kabobs. Marinate or brush while they cook. Try a marinade of orange juice, finely chopped garlic and honey, for example. Lastly, toss any sausages remaining into a pasta salad, omelette, rice dish, fricassee, or a crêpe...served with cheese or a white sauce! Yum, yum!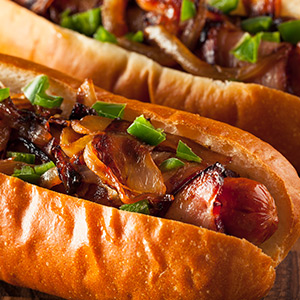 ---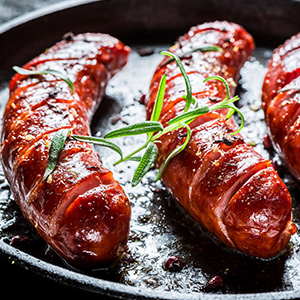 Reach for the Mustards!
Ever notice how many different types of mustard are available now on supermarket shelves? Incredible! Honey, horse-radish, beer, dill, Meaux, white wine, fine herbs, tarragon, basil, and green pepper are just some of the flavours you'll find. Mustard makes an ideal condiment for sausages. It only takes a little to enhance flavour. And don't forget flavoured mustards, such as dill and tarragon, are tasty as well on hamburgers and hot dogs.
---
Mouth-watering barbecue recipes
---
​
A perfect pairing of sausages, sauces, and beer
---
​
​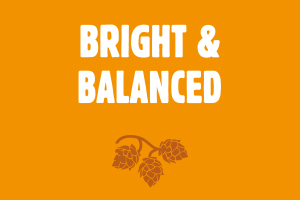 ​
---
​
​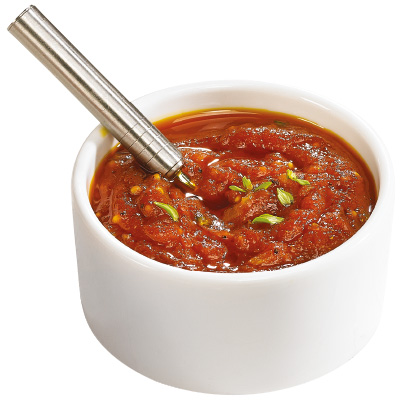 ---
​
​
---
​