Summer Salads
Top 10 Summer Salads
Here are our picks for salads that make great side dishes or light meals - and for a change, none contain lettuce! From hearty grains, to luscious legumes and energy-boosting carbs, we have you covered.
---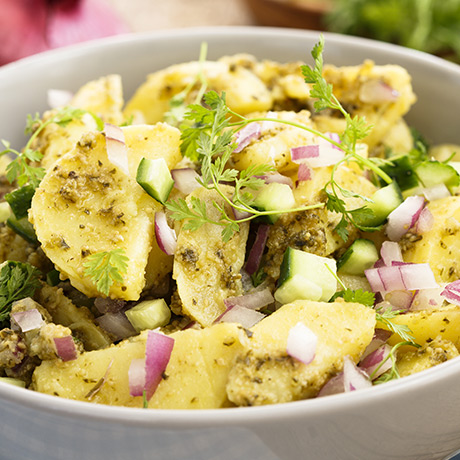 1Perfect Potato Salad
Potato salad can be delicious and nutritious! Potatoes are full of healthy things such as fibre, vitamin C and potassium. The trick to keeping potato salad healthy is to watch the added mayonnaise found in many dressings.
Our Tangy Potato Salad gets a kick from Dijon mustard and vinegar. There's no mayo added, making this a great dish to bring along on a picnic.
---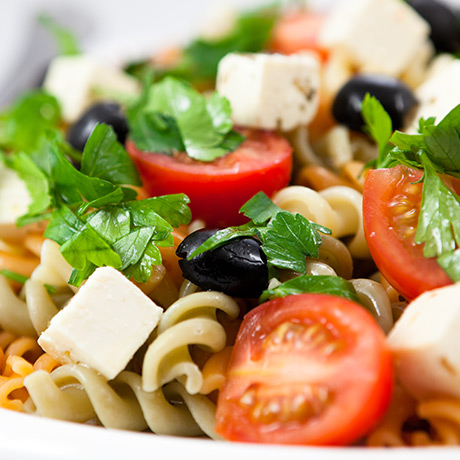 2Pair pasta with vegetables
Pasta is a perfect blank slate - there are so many vegetables it can be paired with to make fantastic, nutritious salads! The many shapes and sizes of pasta also ensure we never get bored - switch up the type of pasta and the same dish will feel different. Whether you use the regular kind, whole wheat, or the many different versions of gluten-free pasta, pasta salads go with summer like sunshine and a balmy breeze.
In our Pasta Salad with Vegetables and Fetos, we pair farfalle pasta with meaty eggplants and olives. Fragrant red wine vinegar adds a delightful punch. If desired, top with shavings of Parmesan cheese.
---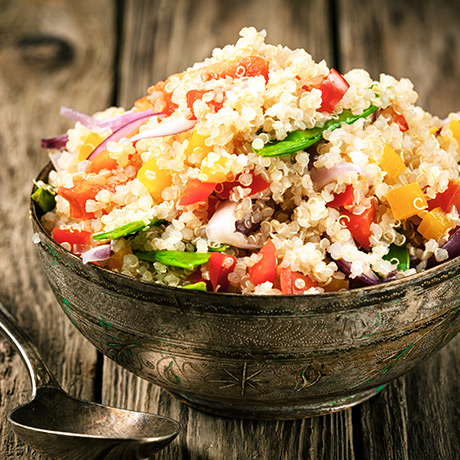 3Quick and Versatile Quinoa
This gluten-free ingredient is a source of fibre, iron and zinc. Although it's often referred to as a grain, it's actually a seed. It only takes around 15 minutes to cook, so it's a busy cook's dream.
Quinoa can be combined with many ingredients just like pasta can. In our simple Thai Quinoa Salad, we pair it with two of summer's most popular veggies.
---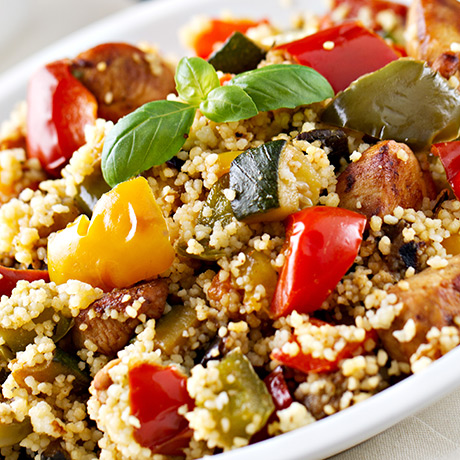 4Get creative with couscous
Fluffy couscous is granular semolina, made from durum wheat. It's a tiny pasta and tastes great with many of the same ingredients. Ready in a flash, all it needs is about 2 minutes to go from raw to cooked! It is also availablein a whole-wheat version.
Make the most of sweet summer produce with our Plum and Couscous Salad. Ripe plums, crunchy bell peppers and nuts, and a touch of honey make this salad one you'll crave.
---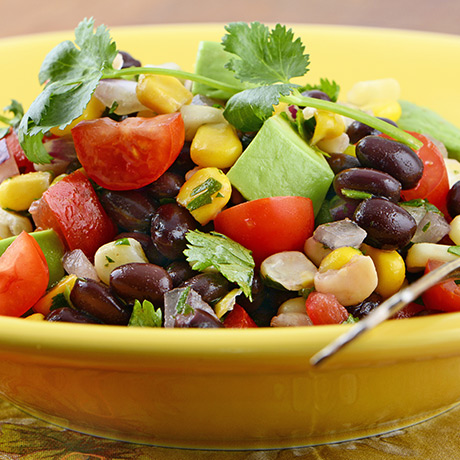 5Beautiful Beans
Protein and fibre-rich beans – such as chickpeas, black-eyed peas and kidney beans - are a fabulous base for summer salads. These satisfying legumes can replace meat in a meal, making them perfect choice for a light main course. Fresh herbs and flavour boosters, such as lemon and garlic, are the perfect additions to a salad made with nutritious legumes.
In this lovely and refreshing Mixed Six Beans Salad, mixed beans pair up with wax beans, celery, and Italian dressing for a salad that's both filling and fresh.
---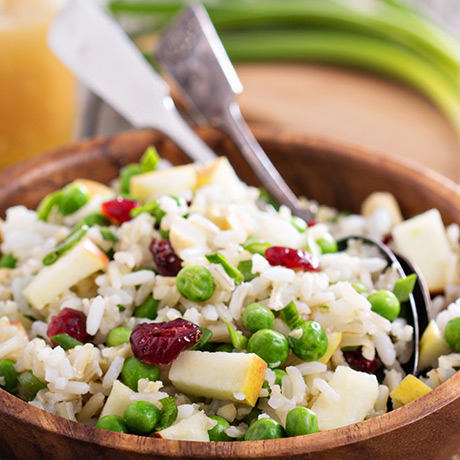 6Rice is nice
Rice is a grain that's a good source of instant energy. Whole grain brown rice is particularly nutritious, with a nuttier flavour and slightly chewier texture. Wild rice isn't a grain at all, but a form of aquatic grass!
Our Brown and Wild Rice, Walnut and Dried Cranberry Salad is a delightful side for grilled chicken or pork!
See the recipe for brown and wild rice, walnut and dried cranberry salad.
---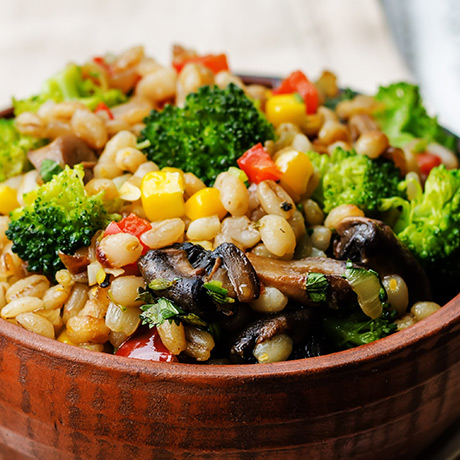 7Barley
Barley is a versatile and delicious cereal grain. It has a rich taste and slightly chewy texture that is similar to pasta. Pot barley is a whole grain, while pearl barley is the refined, quick-to-cook version.
You'll love this Barley Vegetable Salad, which combines sweet bell peppers, apples, celery, carrots and olives with nutty barley.
---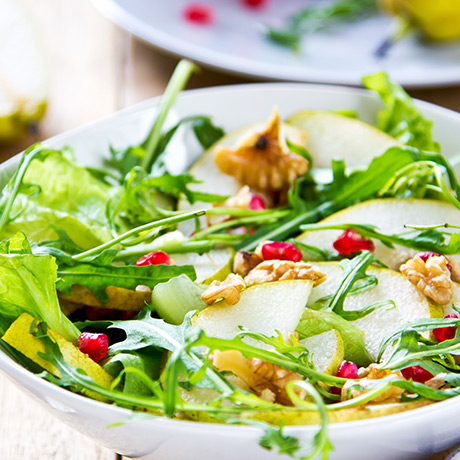 8Protein-rich Tofu
Tofu, or soybean curd, is a fantastic source of protein and low in fat. The firm version is perfect for grilling, marinating and enjoying as a substitute for meat or fish.
This spectacularly beautiful Asian-marinated Tofu Salad with Sesame and Alfalfa will impress your guests and make you feel good about what you're eating!
---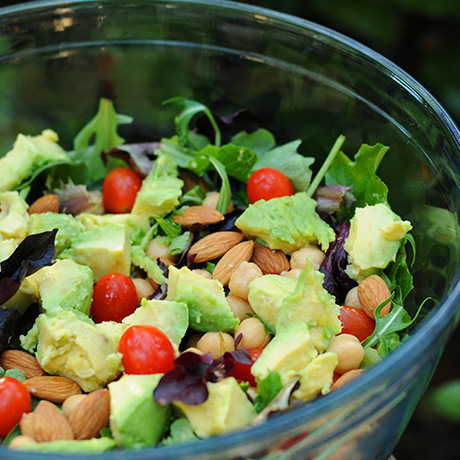 9Versatile Chickpeas
Chickpeas are a staple legume in Italy, Greece, India, Spain, Portugal and Middle Eastern countries. High in protein and dietary fibre, chickpeas have a buttery texture and a nutty taste that pairs well with fresh ingredients, garlic, and olive oil.
This Tossed Avocado Salad will perk up your taste buds with flavours of avocado, nuts, onion, and grated parmesan cheese!
---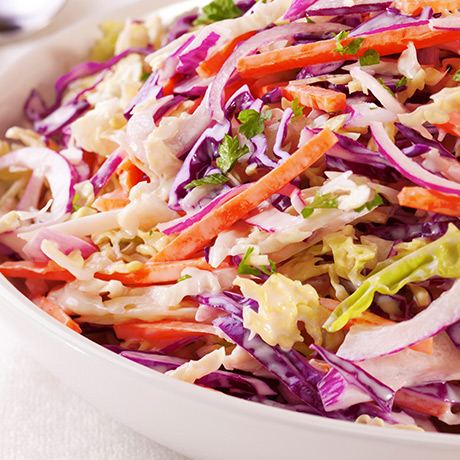 10Summer Slaws
As a change from lettuce, choose crunchy cabbage! It's an excellent source of vitamin C and folate, and has a mild taste that marries well with vinaigrettes. Red cabbage is particularly high in antioxidants.
For a beautiful, light summer dinner or lunch, try this gorgeous Tricolour Cabbage and Chicken Slaw. Or skip the chicken and use the slaw as a side dish - it's wonderful! The three colours come from the mix of red and green cabbage with carrots.
---
Making a vinaigrette
Vinaigrettes are fast and simple to make. The basic rule is to combine the oil and vinegar of your choice at a ratio of 3:1 and then add salt and pepper.
In addition to the basic ingredients for vinaigrette, you can add many different kinds of flavour-enhancing ingredients. Fresh herbs, mustard, citrus juice and minced garlic are examples of the kinds of things you can experiment with.
The order in which you add the ingredients is key to great vinaigrette. It's usually best to mix your vinegar with your enhancers first (taste as you go to ensure you like the balance of flavours) and then add your oil in at the end. The most successful way to do this is to whisk constantly as you slowly pour in the oil in a thin stream. If you're in a hurry, however, just throw all of the ingredients in jar, close the lid and shake it vigorously for about 30 seconds.
For a simple, slightly tart dressing with a kick, try our fast Balsamic Vinaigrette. This classic vinaigrette, enhanced with lemon and garlic, is lovely on a salad of seasonal greens.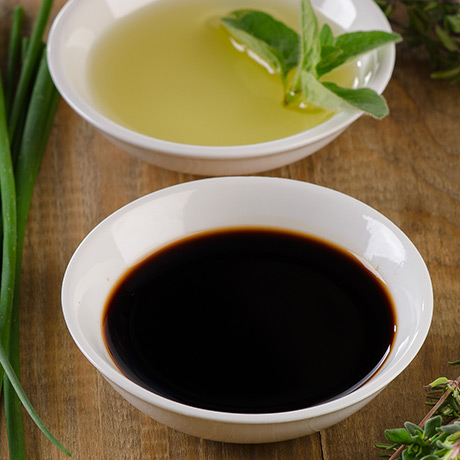 ---
​
Salad dressing essentials
Get creative with your dressings! Stock up on ingredients that you can mix and match. It's a fun way to customize your salads and you'll never be bored with the same old dressing again.
Here are some items to have on hand: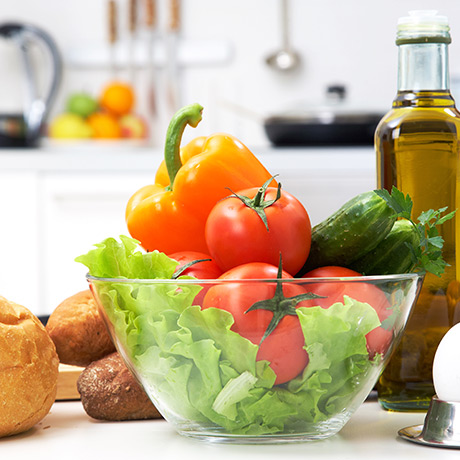 In the refrigerator
Fresh lemons, limes, oranges and grapefruits (fresh citrus juice is fantastic in dressings)
Honey and maple syrup
Mustards: Dijon and grainy
Plain yogurt
Fish sauce
In the pantry
Good quality extra virgin olive oil
Other oils: walnut, hazelnut, canola, grapeseed, avocado, almond, dark sesame, pumpkin seed (these can be combined with olive oil or used on their own)
Vinegars: balsamic (regular and white), white wine, red wine, rice wine, apple cider, champagne, sherry, tarragon
Soy sauce
Hot sauce
Sea salt and black peppercorns
Sesame seeds
Produce
Soft fresh herbs: tarragon, chives, parsley, mint, basil, cilantro, dill, oregano, thyme
Garlic, shallots and green onions
Fresh ginger
---