Creative Healthy Meal Ideas

With a few key ingredients and some easy prep, you can turn budget-friendly items into magical meals.
---
Tofu can stand in for ground beef
For chili, shepherd's pie or tacos, using crumbled tofu is a cost-effective way to add protein to a meal.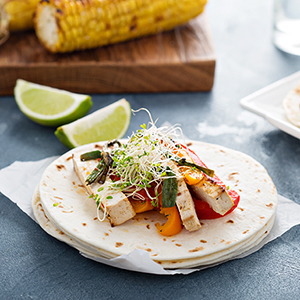 ---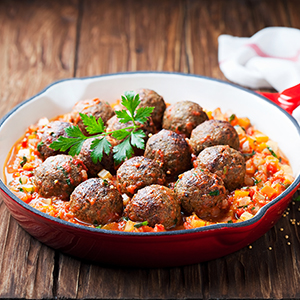 A new recipe for meatballs
Kids love meatball stew! It's delicious over brown rice, which can be made while the stew simmers. Add some broccoli, green beans or carrots for a well-rounded meal.
---
Inexpensive protein options
Legumes like beans and lentils are very affordable, and they have enough protein to replace meat at meals. A cup of chickpeas, for example, has 15 grams of protein, while a cup of lentils has an impressive 19 g protein —— as much as a chicken breast!
Indian Lentil Soup
Easy to prepare, this lentil soup is full of flavour and offers so much nutritional value!
More about lentils
Grown right here in Canada, the mighty lentil is rich in fibre, iron and protein, and is the legume with the shortest cooking time. Red and green lentils are available in the bean section and green lentils also come in cans.
A bowl of superfoods
A vegetable soup made with lentils, sweet potato, spinach and carrots is a powerhouse of nutrition all for pennies a bowl. Get your healthy dose of vitamin A, fibre and a host of antioxidants with this nutrient-rich meal.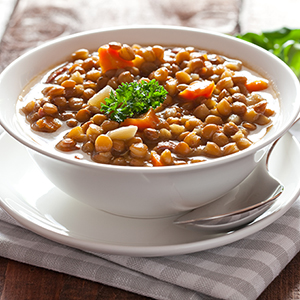 ​
Expert Tip
One teaspoon of salt contains 2,300 mg sodium, which is all you need in an entire day.
---
Hearty Vegetable Chickpea Soup
Mix your favourite vegetables with chickpeas to make an easy, hearty soup. You can omit one cup of water to thicken your soup even more and eat it with a fork instead of a spoon.
Add different beans
All out of chickpeas? You can make this soup with kidney beans, black-eyed peas, cannellini beans or lentils!
---
Add leafy greens
To add another layer of flavour and nutrients to this soup, chop two cups of your favourite dark leafy greens, such as kale, spinach, collards or Swiss Chard. Add the greens to the simmering soup for about 10 minutes before it's ready. Yum!
Use vegetables as the base of your stew
Instead of building your soup or stew around meat, bulk it up with vegetables. Carrot, potato, sweet potato, celery and squash add heartiness and flavour to any recipe.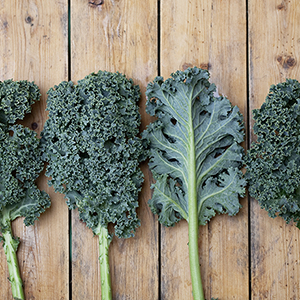 Expert Tip
Did you know that tomatoes and avocado are considered fruit? They make great toppings on sandwiches!
​
---
More healthy meal ideas
---