Eat good protein

Protein are essential for a healthy diet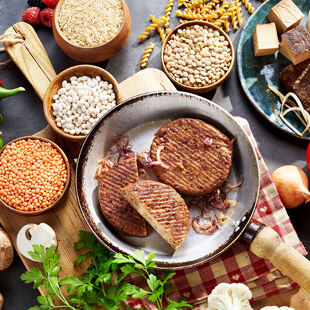 You should eat 2 to 3 portions of protein every day.
One portion roughly equals to:
1/2 cup of poultry, lean meat, or cooked fish
3/4 cups of cooked legumes
3/4 cups of tofu
2 eggs
2 tablespoons of peanut butter or peanuts
1/4 cup of nuts or shelled seeds
Because a healthy diet is a varied one, you should diversify your source of proteins. Eat meat substitutes such as legumes and tofu, eat at least two portions of fish per week and choose lean meat or substitutes that contain a low amount of salt.