Everything you need for fondue and raclette!

Fun, friendly, and simple
Get Advice from Our Metro Experts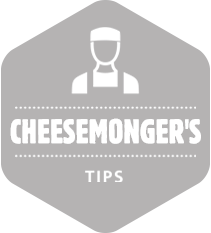 The secret to these delicious, satisfying, and easy dishes that are perfect for chilly days? Cheese of course!
A comforting fondue
Grate the cheese or cut it into small pieces before gradually adding it to your mixture. For a copious, delicious fondue, mix at least three kinds of cheese. Don't forget to add a bit of cornstarch and alcohol halfway through cooking.
Ideal fondue cheeses include Swiss, gruyere, Emmental, Vacherin, or other aged cheeses. Constantly mix to keep the mixture smooth. More importantly, don't let it come to a boil!
Plan 150 g of cheese per person and an amount of liquid that equals half of the total quantity of cheese. For instance, if you use 600 g of cheese, you should use 300 ml (1 ¼ cup) of liquid.
Friendly raclette meals
Pre-heat your raclette grill about 15 minutes before the beginning of the meal. To ensure the cheese cooks evenly, cut it into thin slices that you can add to the small raclette pans.
You can use the same cheeses that can be used for fondue, or even camembert, brie, aged cheddar, gorgonzola, gouda, mozzarella, and Monterey Jack. You should have about 125 g to 150 g of cheese per person.
---
Get inspired by our fondue and raclette recipes
For an even more memorable meal, take a look at the recommended food and wine pairings for each of these recipes!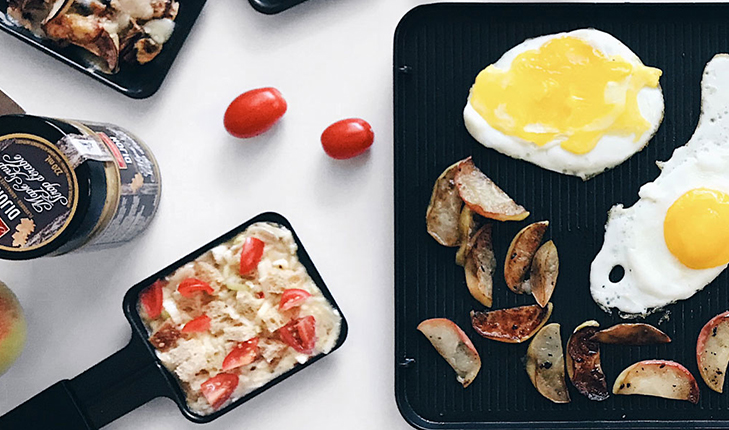 Raclette for brunch? Why not!
You can enjoy a light version by making it vegetarian. You'll get your kids to eat vegetables, reduce your breakfast prep time, and spend some time with your loved ones.